Now that you've pinpointed your needs in a new vehicle and researched our lot, it's time to get you financed.
We're here to take the guess work out of financing, and will work to get you into your ideal vehicle based on a transparent, no-hassle meeting with our financing team. We know you don't have four or more hours to sit at our finance desk, and care about getting into your car with a clear and suitable financing program.
BUYER TYPES
$ Top tier credit
$ Gaps in employment
$ Moderate and low credit scores
$ New job without much work history
$ Recent college grads
$ Seniors$ Recent divorce
$ Military and veterans
BUYING TOOLS
Use our buying tools to determine your monthly budget, trade in value, and contact us for more insight.
We understand in today's world that you have a lot to consider. You're balancing work, school, family -- and sometimes all three! We're here to making financing as much of an easy experience for you as possible. We look forward to your visit to our showroom and serving you. Thank you for your business.
Hours
Monday

8:00 am - 7:00 pm

Tuesday

8:00 am - 7:00 pm

Wednesday

8:00 am - 7:00 pm

Thursday

8:00 am - 7:00 pm

Friday

8:00 am - 7:00 pm

Saturday

9:00 am - 6:00 pm

Sunday

12:00 pm - 6:00 pm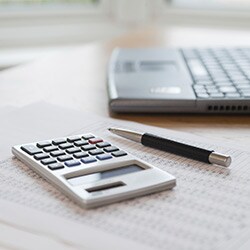 WHAT CAN YOU EXPECT?
Consider getting pre-qualified for financing by using our safe and secure form. A finance specialist will contact you ASAP to set an appointment in our showroom.
Upon coming to the store, our finance manager will review your credit history with you, and send your credit information to our lenders. We then review interest rate options and select the lowest rate that you quality for.
If you have top tier credit, you may want to consider a vehicle offer of 0% APR, the advantage to you being the shortest term available.
For our buyers in the process of rebuilding their credit history, we offer extended lease terms, and have a variety of lending resources including banks, credit unions, manufacturer programs, and smaller local businesses. Auto financing is one of the best ways to progress your credit history back to a prime level. When you make your monthly payments, your credit improves each month. Your car payments will be reported to the major credit bureaus: 1) TransUnion 2) Experian and 3) Equifax.
Default