CHEVROLET COLORADO REVIEWS & COMPARISONS
CHEVROLET COLORADO REVIEWS
CHEVROLET COLORADO VIDEOS
1. Taking a Test Drive of the 2019 Chevrolet Colorado Trail Boss
The Chevy Colorado is equipped with an exciting new trim option that will make for an enjoyable off-road experience. Find out how the Trail Boss leads in off-road capabilities.
2. 4x4 Power: Reviewing the 2019 Chevrolet Colorado High Country
The new exterior of the Colorado from Chevy is extra aggressive and is met with nice new performance upgrades and interior options.
CHEVROLET COLORADO COMPARISONS
1. Chevy and Ford: Head to Head Comparison of the Colorado and Ranger
Two trucks that will be compared to the end. The Colorado takes on the Ranger once again to find out which mid-size American-made truck will meet your needs the most. These trucks both have something unique to offer, but what is it that makes one better over the other? Check...
2. Clash of the Mid-Size Trucks: Ford Ranger, Mitsubishi Strada, Toyota Hilux, Chevrolet Colorado, SsangYong Musso Grand
Here is an amazing international review that highlights why the Chevy Colorado is a top performer around the world. With amazing features and all-inclusive performance, the Colorado has become a world-wide phenomenon.
ZIP CODES - NEAR ORMOND BEACH
32114

32118

32119

32127

32129

32164

32204

32206

32207

32209

32210

32211

32218

32219

32220

32254

32136

32216

32202

32226

32174

32080

32208

32205

32117
CITIES NEAR ORMOND BEACH
Daytona Beach
Port Orange
Palm Coast
Jacksonville
Flagler Beach
Ormond Beach
St. Agustine
Palatka
ABOUT THE CHEVROLET COLORADO
5. Chevy has upgraded the new Colorado to be one of the most exciting off-road trucks on the market. With new features and additional trim options, drivers will find that the mid-size package of the Colorado does not spare performance or functionality. A variety of engine options puts the driver in control of choosing what type of performance level meets their needs.
CHEVROLET COLORADO TRIM COMPARISON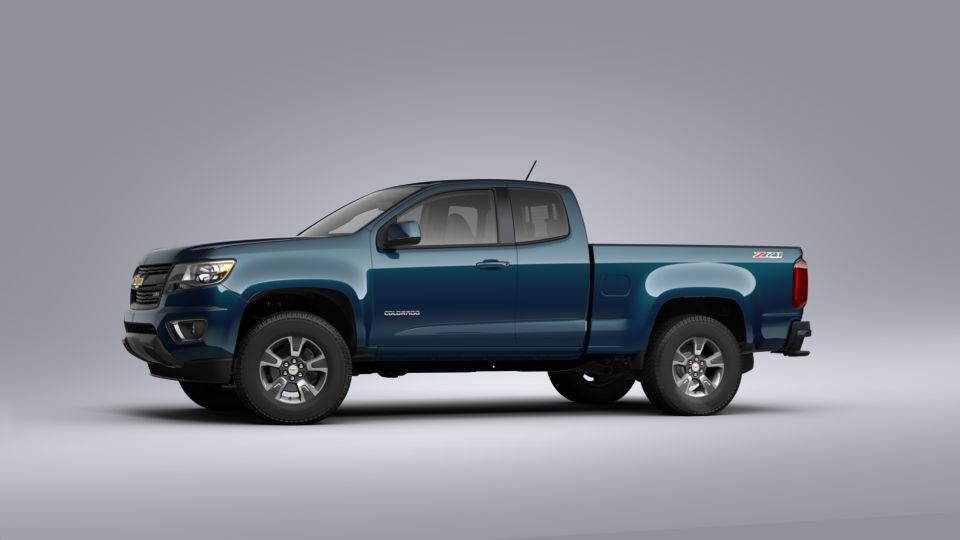 Z71
Entry Price $33,900
• Painted 17-inch painted outfitted in deluxe all-terrain tires
• High Durability Automatic locking rear differential
• Premium Addition of the Z71 Off-Road Suspension gorup
• Powered Tailgate
Primary Attributes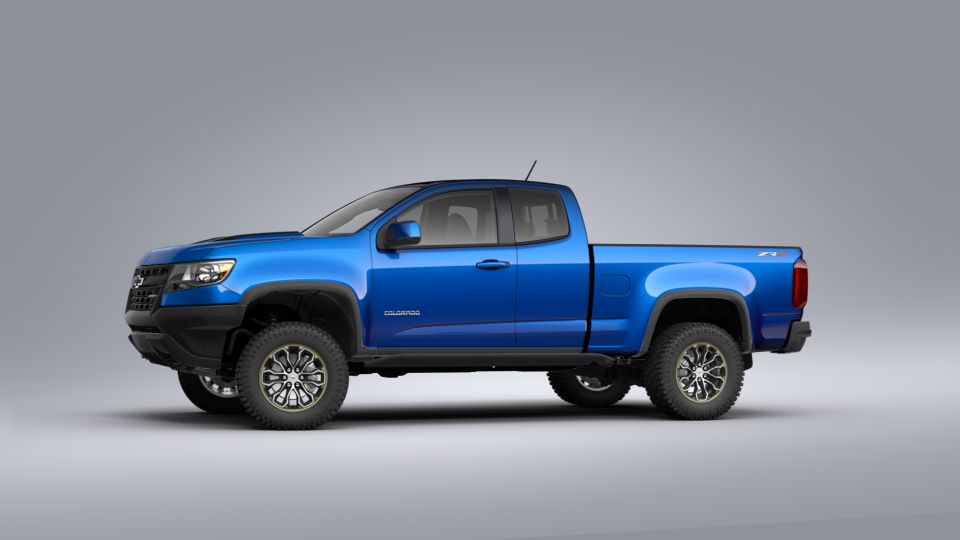 BASE
Entry Price $21,300 †
• Chevy Exclusive rear bumper step
• High Functioning 2.5L direct injection 4-cylinder engine
• Standardized 6-speed automatic transmission
• Secure Locking tailgate
Primary Attributes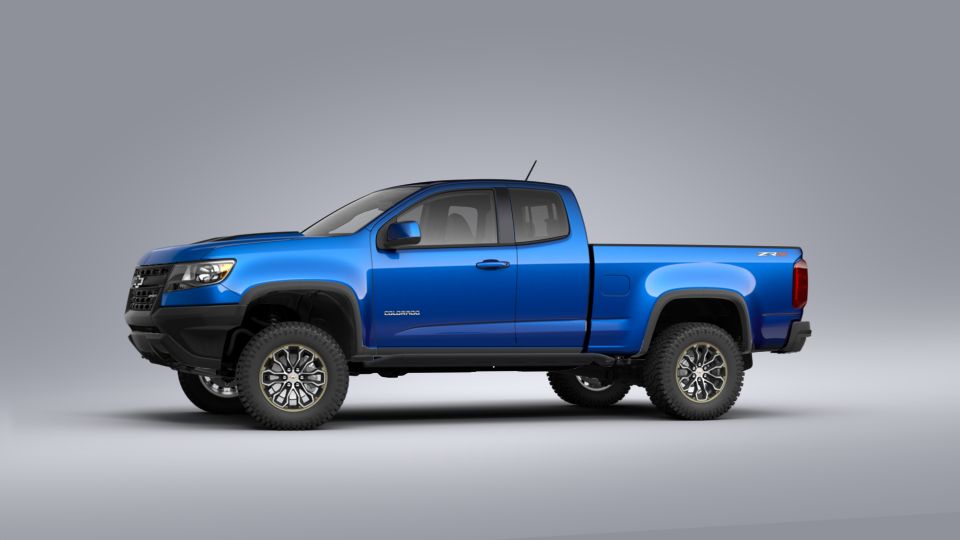 ZR2
Entry Price $41,400
Primary Attributes
• Interior and Exterior Upgrade from the Off-Road Appearance Package
• Fine Tuned Off-Road suspension
• Premium OEM DSSV™ Damping System
• Additional Lift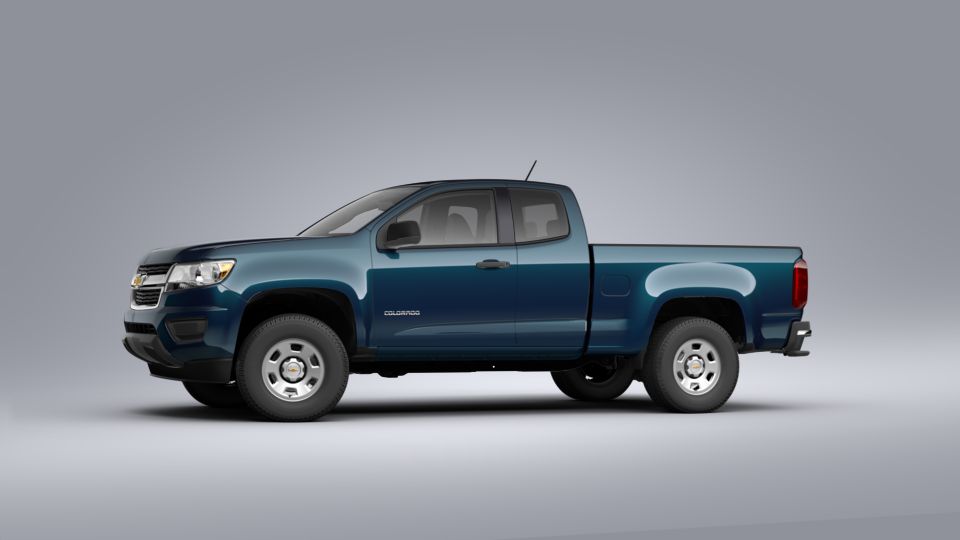 WT
Entry Price $24,800
Primary Attributes
• Optional Upgrade to foldable rear bench seat
• Upgradable to a V6 Engine option with eight speed automatic transmission
• High Functioning 2.5L direct injection motor with manufacture premium Hydra-matic six speed automatic transmission
• Additional interior seating with two rear seats with additional under seat storage
FREQUENTLY ASKED QUESTIONS
1. What is the Towing Capacity of the Chevy Colorado?
The Standard model of the Chevy Colorado can tow up to 3,500 pounds. With the upgraded engine, the Colorado is capable of towing nearly 7,000 pounds.
2. What Truck Size Classification is the Chevy Colorado?
Unlike the larger Silverado models, the Chevy Colorado is classified as a mid-size pickup truck. Despite this classification, it holds capacities that rival competitor full-size truck options.
3. What Engine Upgrades are Available for the Chevy Colorado?
For 2020, Chevy has introduced a V6 engine option as well as the new high-performance Turbo-Diesel engine for additional strength.
4. What is the Reliability Rating of the Chevy Colorado?
J.D Power rated the Colorado with a nearly perfect score of four out of five. The average yearly maintenance cost is just under $600, making it average in terms of the yearly ownership cost. Overall, the Colorado is not known to experience major faults or breaks, and taking proper care of the truck will increase the longevity.
ABOUT TOM GIBBS CHEVROLET - SALES DEPARTMENT
Your automotive needs are our first priority here at Tom Gibbs Chevrolet, conveniently located in Palm Coast, serving St. Augustine, Daytona Beach, Palatka, Flagler Beach and Ormond Beach. We house plenty of popular new Chevrolet vehicles which includes new Chevrolet Equinox, Silverado 1500, Trax, Colorado or Trailblazer, and we're sure you'll find the one that fits your needs. Looking to save on your purchase? There are many used car, truck or SUV options that fit within all budgets, and we have many to choose from!
REVIEWS
From our Ormond Beach Customers
Nicole Dickerson 
This is our second vehicle from Tom Gibbs and worked with Keith Ray both times. Our experience was AMAZING and Keith was funny and a pleasure to work with. We have recommended all of our family and friends! Cannot stress enough how awesome Keith was! Make sure to stop by and talk to him the next time you are shopping for a vehicle!
Britni Henemyre 
I had a great experience. I found the car u wanted the night before and called as soon as they opened before it was gone luckily the one I wanted was still available. Matt was my sales guy and it did amazing answered my hundred questions, worked with me while I was at work and in a time crunch. Found me a great finance company. Another great option they offer.. THEY DELIVER!! Since I was at work til about 5pm and I live in Jacksonville over an hour away. The guys that deliver my car were also fantastic. So nice . I would definitely recommend Tom Gibbs Chevrolet in Palm Coast.
Scott Kalb 
Great sales staff. The dealership is beautiful. I had a great experience.Thank you for your review Scott! I'm glad to hear our associate Matt Souza was able to show you a great purchase experience here at the dealership. Congratulations on the new purchase! Tommy Gibbs Tom Gibbs Chevy 386-793-3470
BTCnow 
Got my first oil change here. Very fast and no problems with vehicle. Properly serviced and reset my oil monitor. Express lane for oil a plus
TOM GIBBS CHEVROLET - SALES HOURS
Monday08:00 - 19:00
Tuesday08:00 - 19:00
Wednesday08:00 - 19:00
Thursday08:00 - 19:00
Friday08:00 - 19:00
Saturday09:00 - 18:00
Sunday12:00 - 18:00
Chevrolet Colorado in Daytona-beach
 | 
Chevrolet Colorado in Flagler-beach
 | 
Chevrolet Colorado in Jacksonville
 | 
Chevrolet Colorado in Ormond-beach
 | 
Chevrolet Colorado in Palatka
 | 
Chevrolet Colorado in Palm-coast
 | 
Chevrolet Colorado in St-agustine