CHEVROLET CRUZE REVIEWS & COMPARISONS
CHEVROLET CRUZE REVIEWS
CHEVROLET CRUZE VIDEOS
Is It a Good Idea To Buy The Discontinued Chevy Cruze?- Chevy has recently discontinued the Cruze line. Fear not, this is still a vehicle that is capable of being repaired with OEM parts. Many technicians are well trained to repair this car as well. The Cruze is a car with f...
Mechanic's Review of the Final Chevy Cruze: 2019-
CHEVROLET CRUZE COMPARISONS
1.Budget Compacts Performance Test: Chevy Cruze versus the rest-
2.Hyundai and Chevy Performance Comparison: Cruze And Elantra -Each of these vehicles have exciting new features and some serious sports tunes for such simple compact cars.
ZIP CODES - NEAR ORMOND BEACH
32080

32114

32118

32124

32136

32177

32207

32208

32210

32216

32219

32220

32277

32117

32204

32209

32174

32205

32137

32211

32129

32128

32127

32202

32218
CITIES NEAR ORMOND BEACH
St. Agustine
Daytona Beach
Flagler Beach
Palatka
Jacksonville
Ormond Beach
Palm Coast
Port Orange
ABOUT THE CHEVROLET CRUZE
The Chevy Cruze is one of the most popular compact cars in the market now. Chevy has pinpointed the design and needs for the modern compact car to make this a leading option for drivers looking for a budget friendly compact. This is a discontinued vehicle.
CHEVROLET CRUZE TRIM COMPARISON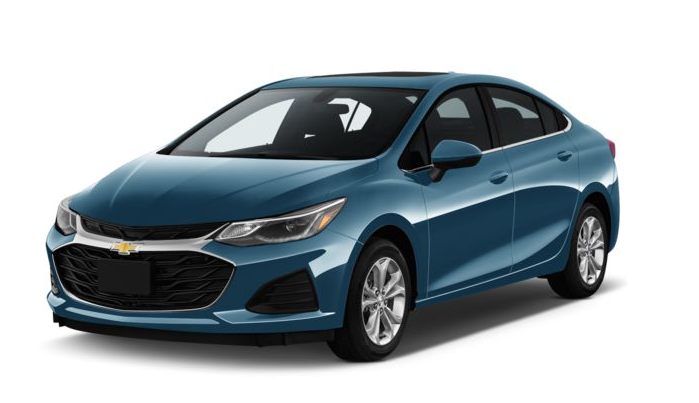 Chevrolet Cruze 4DR HB LT
Starting at $22,120
· Automatic Transmission
· 6-Speed Automatic
· 4 Cylinder Engine
· Gasoline Fuel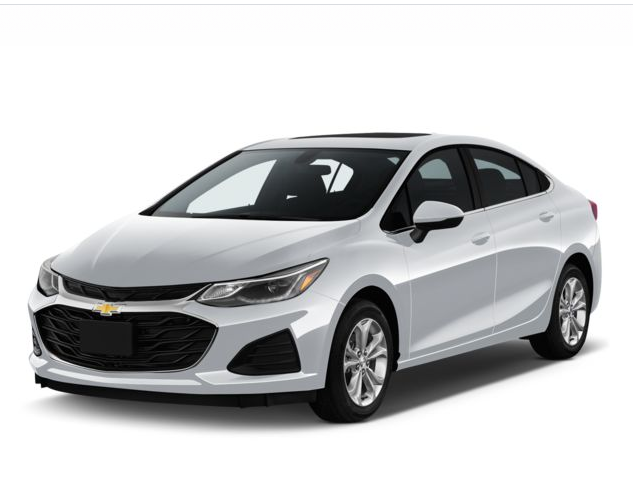 Chevrolet Cruze 4DR SDN PREMIER
Starting at $23,520
· Front Wheel Drive
· Automatic Transmission
· 4 Cylinder Engine
· Turbocharged
· 6-Speed Automatic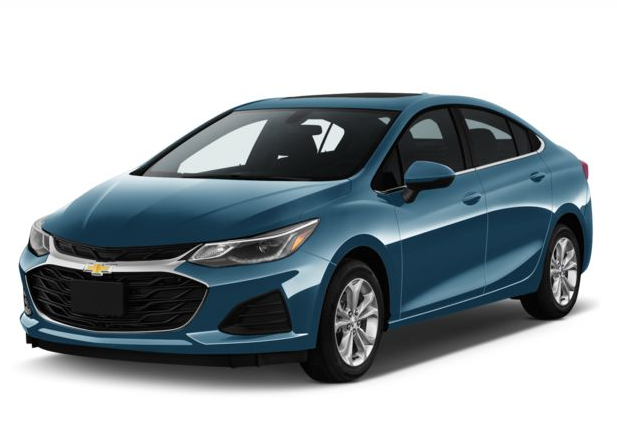 Chevrolet Cruze 4DR HB DIESEL
Starting Price at $26,120
· 4 Cylinder Engine
· Front Wheel Drive
· Turbocharged
· Automatic Transmission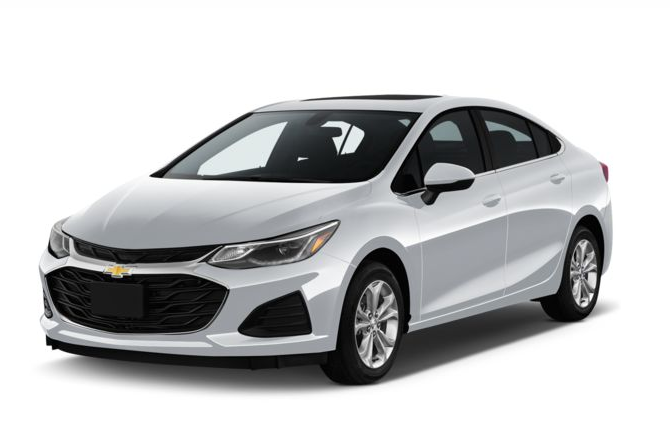 Chevrolet Cruze 4DR SDN LS
Starting Price at $19,120
· 4 Cylinder Engine
· Automatic Transmission
· Turbocharged
· Gasoline Fuel
FREQUENTLY ASKED QUESTIONS
1.Why Did Chevy Discontinue the Cruze Line?
Chevy is focusing heavily on crossover vehicles. The Chevy Cruze is in a class that is no longer a favorite in the class. It is less desirable now, so Chevy pulled the plug on the Cruze line.
2.Did Chevy Make a 2020 Version of the Cruze?
The Last Year of Production for the Chevy Cruze was 2019.
3.What Are the Best Qualities of the Chevy Cruze?
The Chevy Cruze features a very welcoming fuel economy and a nice basic interior. This is a great starter car for young drivers or those looking to purchase their first vehicle.
4.What is the Average Lifespan of the Chevy Cruze?
With Proper care and maintenance, the Chevy Cruze will last from 175,000 to 200,000. There are cases of some lasting longer, but this is the mile frame that this vehicle normally sees major wear.
ABOUT TOM GIBBS CHEVROLET - SALES DEPARTMENT
Your automotive needs are our first priority here at Tom Gibbs Chevrolet, conveniently located in Palm Coast, serving St. Augustine, Daytona Beach, Palatka, Flagler Beach and Ormond Beach. We house plenty of popular new Chevrolet vehicles which includes new Chevrolet Equinox, Silverado 1500, Trax, Colorado or Trailblazer, and we're sure you'll find the one that fits your needs. Looking to save on your purchase? There are many used car, truck or SUV options that fit within all budgets, and we have many to choose from!
REVIEWS
From our Ormond Beach Customers
Jessica Blum 
Keith at Tom Gibbs was amazing. He made the entire car buying experience so easy. He even sent someone to me to sign all of the paperwork! We will buy all of our cars from here from now on. If you are looking for a car or truck go talk to Keith. He was amazing.Thank you for your review Jessica! It's great to hear that you had a very positive purchase experience with Keith Ray. We appreciate your business and hope to work with you again in the future. Enjoy the new truck! Tommy Gibbs Tom Gibbs Chevy 386-793-3470
Lavon Wilson 
5 stars are not adequate to properly rate Tom Gibbs Chevrolet. It is more like a 10 star dealership. They are honest and do what they promise. No games or run around but rather fair and honest dealings. They treat you like a valued customer …Thank you for your review Lavon! Your loyalty to the dealership over all these years means a tremendous amount to us. Thank you again for the two recent purchases!
William Sears 
Had warranty work done...Chris kept me informed throughout the entire process.
Marion Petruzzi 
Mike N. in the service department is the best ! Mike's professionalism and caring always makes a customer feel valued. Whenever our friends ask where to take their vehicles for repair, we always tell them " Tom Gibbs Chevrolet and ask for Mike."
TOM GIBBS CHEVROLET - SALES HOURS
Monday08:00 - 19:00
Tuesday08:00 - 19:00
Wednesday08:00 - 19:00
Thursday08:00 - 19:00
Friday08:00 - 19:00
Saturday09:00 - 18:00
Sunday12:00 - 18:00
Chevrolet Cruze in Daytona-beach
 | 
Chevrolet Cruze in Flagler-beach
 | 
Chevrolet Cruze in Jacksonville
 | 
Chevrolet Cruze in Ormond-beach
 | 
Chevrolet Cruze in Palatka
 | 
Chevrolet Cruze in Palm-coast
 | 
Chevrolet Cruze in St-agustine