CHEVROLET MALIBU REVIEWS & COMPARISONS
CHEVROLET MALIBU REVIEWS
CHEVROLET MALIBU VIDEOS
Pros and Cons of the New 2020 Malibu RS
With a highly affordable option taking the spotlight in an otherwise dying car segment, the Chevy Malibu continues to be upgraded to reflect the needs of modern consumers. This video goes into detail to explain how the Malibu is changed for 2020 and what Chevy is doing to ke...
Premier Model of the 2020 Chevy Malibu
CHEVROLET MALIBU COMPARISONS
How Does the New Chevy Malibu Compare to Toyota or Honda?
With tow amazing class leaders, the Chevy Malibu has some tough competition. However, in 2020, Chevy has upped the game focusing on the performance and fuel efficiency of the Chevy Malibu. This video compares the Malibu to two leader mid-size sedans.
2019 and 2020 Models Compared: Chevy Malibu
The recent refresh of the Chevy Malibu leaves for small changes, but each year, Chevy is upping their game with the Malibu. Check out this video to see some of the tweaks that were made in the most recent model
ZIP CODES - NEAR PALATKA
32117

32118

32119

32136

32174

32206

32207

32216

32219

32218

32127

32208

32164

32176

32277

32209

32080

32205

32114

32210

32226

32137

32204

32128

32202
CITIES NEAR PALATKA
Daytona Beach
Flagler Beach
Ormond Beach
Jacksonville
Palm Coast
St. Agustine
Port Orange
ABOUT THE CHEVROLET MALIBU
There are a variety of engine options available for the 2020 Malibu. The standard engine offers 160 hp, and goes up to 250hp in the turbocharged model. This is a top performer in the class of budget sedans.
CHEVROLET MALIBU TRIM COMPARISON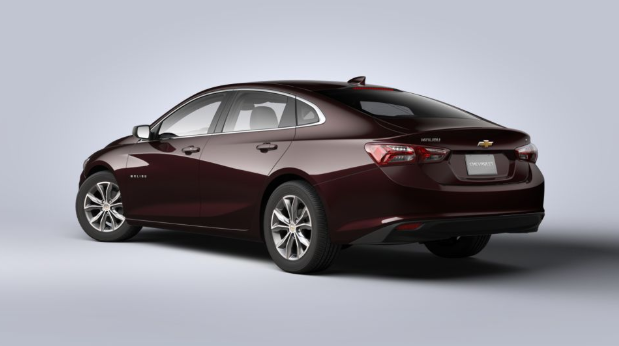 LT
• Entry Price $26,620 †
• Temperature Controlled Seating
• Exterior Styling with Body-color radio antenna
• Heated and Power adjusted exterior mirrors
• High Visibility LED groupfeaturing daytime running lamps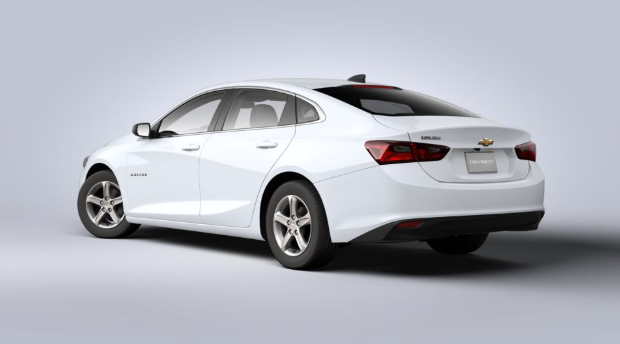 L
• Entry Price $22,095
• Premium manufactured MacPherson struts and front suspension with high performance4-link rear suspension
• Upgraded engine with push to start functionality and outfitted with a 1.5L turbocharger
• Surrounding safety with the included 10 airbags†
• All-new Continuously Variable Transmission (CVT)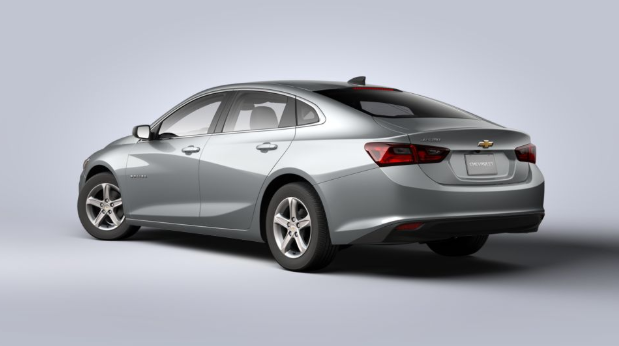 LS
• Entry Price $23,220 †
• Quieter interior from the Acoustic-laminated windshield
• Vanity mirrors included in the visors of the front passengers
• Interior Compass and outdoor thermometer
• Safe Driving Tech For New Teen Drivers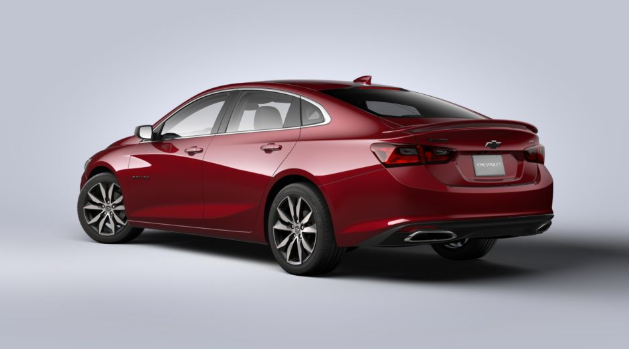 RS
• Entry Price $24,220 †
• All Black Accents including badging and logos
• Contrasting Chrome grille featuring black grille inserts
• Rear styling from the Dual exhaust outlets
• Aluminum 18-inch wheels
FREQUENTLY ASKED QUESTIONS
Q: Out of all the Trim Options, which of them is Best For my Needs?
A: This is entirely based on your desires and budget. With a variety of trim levels and engine options, nearly every driver can find some benefit in the new Malibu options. If you are looking for more performance, opt for the turbocharged engine. If you are looking for a more budget commuter, then the base model will be perfect to meet your needs.
Q: What is the Average Lifespan of a Chevy Malibu?
A: Chevy Owners have recorded instances of their Malibu cars lasting over 200,000 miles. With proper care and attention to the maintenance of your Malibu, then it should last you many years and miles. Take care of your car and it will take care of you.
Q: How is the Fuel Efficiency of the Chevy Malibu?
A: The Malibu gets a combined mileage of 31mpg city and highway miles. This is higher than average in its class, offering amazing feats and setting a new standard for the sedan class. The Hybrid model offers up to 47mpg combined city and highway, exceeding the competition without a doubt.
Q: What is the base price of the Chevy Malibu?
A: Looking at the most recent model of the Chevy Malibu, the 2020 base model begins at a price of $22,095. This is a highly affordable price for a sedan of this caliber. When looking at the five trim options, you will find that the higher trims increase the price. Be sure to keep you budget in mind when you are choosing the right vehicle for your needs.
ABOUT TOM GIBBS CHEVROLET - SALES DEPARTMENT
Your automotive needs are our first priority here at Tom Gibbs Chevrolet, conveniently located in Palm Coast, serving St. Augustine, Daytona Beach, Palatka, Flagler Beach and Ormond Beach. We house plenty of popular new Chevrolet vehicles which includes new Chevrolet Equinox, Silverado 1500, Trax, Colorado or Trailblazer, and we're sure you'll find the one that fits your needs. Looking to save on your purchase? There are many used car, truck or SUV options that fit within all budgets, and we have many to choose from!


REVIEWS
From our Palatka Customers
marilyn ahern 
We had a great experience buying our new Equinox. Roberrt Kaufman showed us a variety of options, and possibilities for the vehicle. He showed us in great detail the new updates on this model. He was very knowledgeable and easy to work with . There was no pressure to buy. We are very happy with the deal and are happy new owners of a Tom Gibbs Chevrolet Equinox. We also know from past experience that the service center is excellent.
Kevin Mabry SR 
I bought a used vehicle and the salesman Darren was a pleasure to work with but I have to say the owner Tommy Gibbs was outstanding! He stands by his product and good name. He corrected an issue with my car and did all that was necessary to …Thank you for your review Kevin. We appreciate you giving us the opportunity to resolve the issue, and it's great to hear you have satisfaction in the vehicle and in the experience here at the dealership. Thank you again for your business! Tommy Gibbs Tom Gibbs Chevy 386-793-3470
Jennifer Keller 
Yusuf is an EXCELLENT salesman! He was not pushy like some and listened to what I was looking for and got me the features I was looking for at a price I could afford. I have NEVER had a bad experience at Tom Gibbs! All staff is always …Thank you for your review Jennifer! We greatly appreciate your business and we're glad to hear you had a positive purchase experience with our associate Yusuf. I hope you enjoy the new Chevy! Tommy Gibbs Tom Gibbs Chevy 386-793-3470
Doug Mahoney 
Purchased a 2020 Equinox 2 Jan 2020 at Tom Gibbs and am very pleased with the whole transaction. Anatoliy Bystrov, our salesperson was prepared and walked us through the necessary paperwork, took us out to inspect our vehicle, walked us through the various options the vehicle offered and explained how each performed. I was very impressed with his performance. Would I recommend Tom Gibbs dealership and our salesperson, Anatoliy Bystrov, to our friends, the answer is yes, without any hesitation..We appreciate your business Doug! Thank you for taking the time to write this positive review! Tommy Gibbs Tom Gibbs Chevy
TOM GIBBS CHEVROLET - SALES HOURS
Monday08:00 - 19:00
Tuesday08:00 - 19:00
Wednesday08:00 - 19:00
Thursday08:00 - 19:00
Friday08:00 - 19:00
Saturday09:00 - 18:00
Sunday12:00 - 18:00
Chevrolet Malibu in Daytona-beach
 | 
Chevrolet Malibu in Flagler-beach
 | 
Chevrolet Malibu in Jacksonville
 | 
Chevrolet Malibu in Ormond-beach
 | 
Chevrolet Malibu in Palatka
 | 
Chevrolet Malibu in Palm-coast
 | 
Chevrolet Malibu in St-agustine