CHEVROLET SUBURBAN REVIEWS & COMPARISONS
CHEVROLET SUBURBAN REVIEWS
CHEVROLET SUBURBAN VIDEOS
Video Review of the 2020 Chevy Suburban- The new RST package is the exciting new upgrade for the Chevy Suburban. With so much excitement surrounding this SUV, there was no doubt that this reviewer had to get their hands on the Chevy Suburban in 2020.
Inspecting the Reveal of the Brand New 2021 Chevrolet Suburban
With a wide range of new features and styling points, the Chevy Suburban offers something for every driver. The new interior of the Suburban is something to marvel at. With new features and amazing new tech, the Suburban is customizable to meet your needs.
CHEVROLET SUBURBAN COMPARISONS
How can I find the difference between the Chevy Suburban and the Tahoe models?
These two models offer some amazing new features, but many find that the two are very similar. How can you decide which model is best for your family's needs? Check this video out to find out what leading feature make for a better Chevy experience.
Full-Size SUV Showdown
The Chevy Suburban Goes up against some of the other bestselling full-size SUVs in this head to head comparison video. Chech out how these oversized SUVs match up and provide unique qualities. The Suburban is one of the most unique vehicles on the market, and has been recent...
ZIP CODES - NEAR FLAGLER BEACH
32118

32128

32164

32174

32207

32209

32218

32220

32254

32206

32124

32177

32277

32080

32202

32114

32219

32208

32216

32211

32210

32137

32204

32205

32129
CITIES NEAR FLAGLER BEACH
Daytona Beach
Palm Coast
Ormond Beach
Jacksonville
Palatka
St. Agustine
Port Orange
ABOUT THE CHEVROLET SUBURBAN
Produced entirely in North America, the Chevy Suburban is a globally successful model. There are many redeeming qualities of the Suburban that makes it one of the best choices in the full-size SUV class.
CHEVROLET SUBURBAN TRIM COMPARISON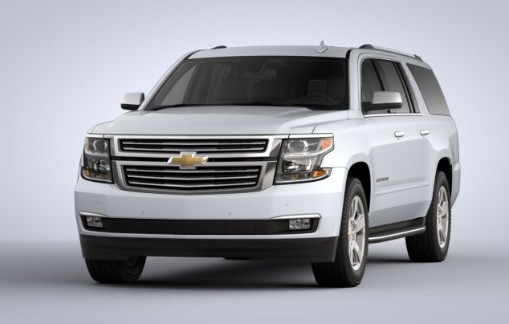 2020 SUBURBAN2WD Premier
TRIM: PREMIER
Key Attributes:
High Functionality 6.2L EcoTec3 V8 engine
10-speed automatic transmission
TRIM: PREMIER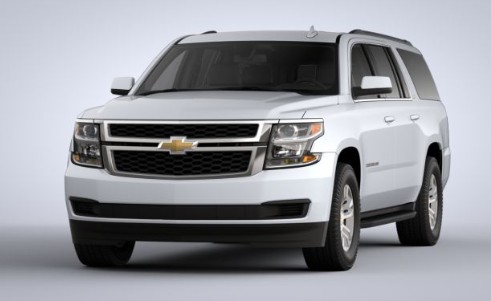 2020 SUBURBAN2WD LT
Starting Price $57,795
• Additional Safety Features from the Lane Assistance and lane departing sensors
• Premium Leather Upholstered Seating
• Advanced Safety Featuring Forward Collision Sensing
Key Attributes:
• Front Seating with climate control functionality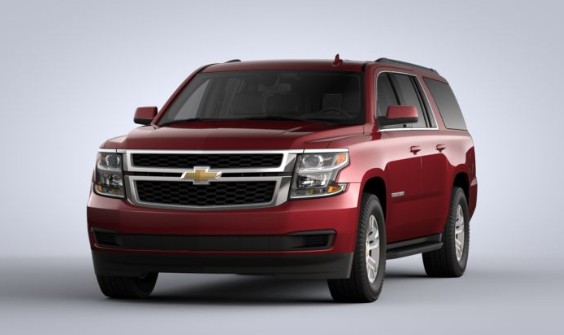 2020 SUBURBAN2WD LS
Starting Price $52,995 †
• Multi-zone Climate Control
• Maximum Passenger Capacity of nine passengers
• Unrivaled cargo space due to the flat folding seating in the second and third rows
• Push to start
• 8-inch touch enabled infotainment display
FREQUENTLY ASKED QUESTIONS
What is the Maximum Passenger Capacity of the Chevy Suburban?
If you choose to forgo the split second row seating, then the Chevy Suburban is capable of seating nine passengers. Based on trim options, you can reduce the seating to as few as seven passenger capacities. In the most basic form, the Suburban is able to see eight passengers.
How many trims are available for the Chevy Suburban?
There are three primary trims that provide different options for drivers. The base models are outfitted with a high performance V8 engine with 5.3 liter capacity.
Are the Second and Third rows of seating in the Suburban Foldable?
The cargo space of the Chevy Suburban is unrivaled in its class. With amazing foldable technology, the seating of the second and third row will fold completely flat to provide amazing interior space for cargo.
What is the Reliability of a new Chevy Suburban?
The Suburban has won many awards over previous model years for reliability leadership. The most modern Suburban models are outfitted with modern technology and parts that provide long-lasting durability.
ABOUT TOM GIBBS CHEVROLET - SALES DEPARTMENT
Your automotive needs are our first priority here at Tom Gibbs Chevrolet, conveniently located in Palm Coast, serving St. Augustine, Daytona Beach, Palatka, Flagler Beach and Ormond Beach. We house plenty of popular new Chevrolet vehicles which includes new Chevrolet Equinox, Silverado 1500, Trax, Colorado or Trailblazer, and we're sure you'll find the one that fits your needs. Looking to save on your purchase? There are many used car, truck or SUV options that fit within all budgets, and we have many to choose from!


REVIEWS
From our Flagler Beach Customers
Ken Rankin 
The tech found the problem with my brakes right away -ordered the parts, and fixed it quickly
Mike Marx 
Bought my last 3 vehicles from Tom Gibbs. Always honest and easy to work with. I drive almost 2 hours to do business there. Highly recommend
Kevin Mabry SR 
I bought a used vehicle and the salesman Darren was a pleasure to work with but I have to say the owner Tommy Gibbs was outstanding! He stands by his product and good name. He corrected an issue with my car and did all that was necessary to …Thank you for your review Kevin. We appreciate you giving us the opportunity to resolve the issue, and it's great to hear you have satisfaction in the vehicle and in the experience here at the dealership. Thank you again for your business! Tommy Gibbs Tom Gibbs Chevy 386-793-3470
Mercedes Villarino 
The salesman was very friendly and professional. I'll definitely recommend Tom Gibbs at Palm Coast to anybody that's shopping for a Chevrolet
TOM GIBBS CHEVROLET - SALES HOURS
Monday08:00 - 19:00
Tuesday08:00 - 19:00
Wednesday08:00 - 19:00
Thursday08:00 - 19:00
Friday08:00 - 19:00
Saturday09:00 - 18:00
Sunday12:00 - 18:00