WHY BUY GENUINE CHEVROLET PARTS?
CHEVROLET PARTS COMMONLY ASKED QUESTIONS & REPLACEMENT NEAR JACKSONVILLE
What Is the Benefit of Buying Floor Mats?
If you wish to protect the interior from weathering, then floor mats are the first item to help you get a head start. Floor mats protect the floor from debris and seasonal weather wear. Protect your vehicle from spills and stains with a premium set of easy to clean floor mats.
What Size Rims Are Best for A Silverado?
IF you are looking to upgrade the rim size in your Silverado, you will find that sixteen or seventeen inch rims will fit with the factory suspension of your Silverado Truck.
What Happens If I want Extra Large Truck rims?
Large Rims have immediate impact on your truck's performance. You will find that handling is much worse and the previous capacities for towing and hauling are significantly reduced. You will also experience a major hit to gas mileage and fuel economy overall.
What is a Chevy 5 lug bolt pattern?
This is a standard lug nut pattern that is made to fit not only Chevy vehicles, but GM vehicles overall.
How Can I Properly Size Wheels For My Chevy?
To find the maximum acceptable size wheels for your Chevy vehicle, take a look into the owner's manual or the door jamb. These two locations will tell you the essential information your need to install a new set of wheels.
ZIP CODES - NEAR JACKSONVILLE
32117

32119

32127

32129

32164

32204

32219

32220

32254

32277

32205

32124

32174

32206

32210

32208

32118

32136

32080

32114

32177

32137

32211

32218

32207
CITIES NEAR JACKSONVILLE
Daytona Beach
Port Orange
Palm Coast
Jacksonville
Ormond Beach
Flagler Beach
St. Agustine
Palatka
POPULAR CHEVROLET PARTS & ACCESSORIES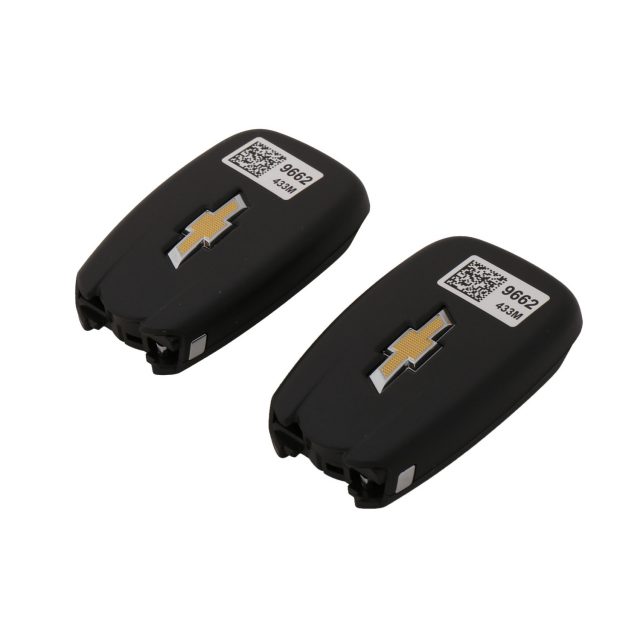 Remote Push to Start
Price $295.00

Start your Chevy vehicle from the key fob with this amazing push to start functionality. It will have the engine running before you enter the vehicle.
● Automated climate control upon start
● Warm up the engine on a cold day
● Added to anti-theft platform
● Additional in-dealership programming fee
Black Accent Chevy Logo
Price $120.00*

Add an aggressive style upgrade to your Chevy vehicle.

● Customized and Enhanced Exterior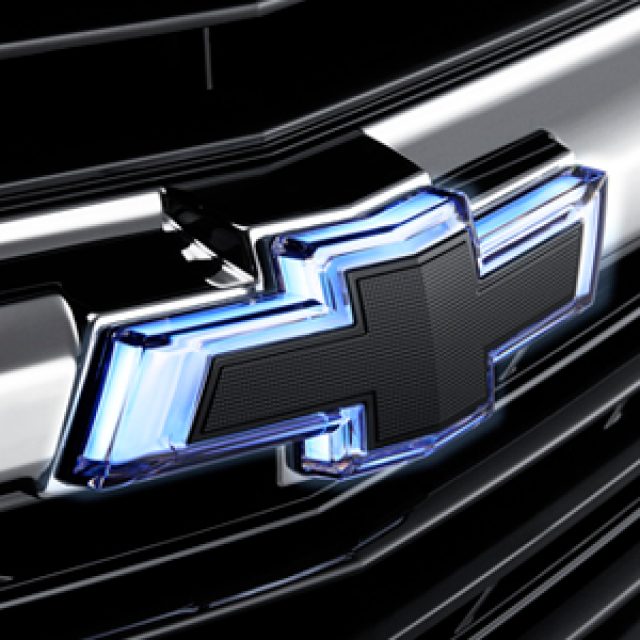 Premium Exterior Badging with Accent Design or LED lighting
Price $340.00*

A premium exterior upgrade that adds front logo illumination.
● Make your vehicle stand out
● Highly durable lighting with long-lasting life
● Fully Waterproofed design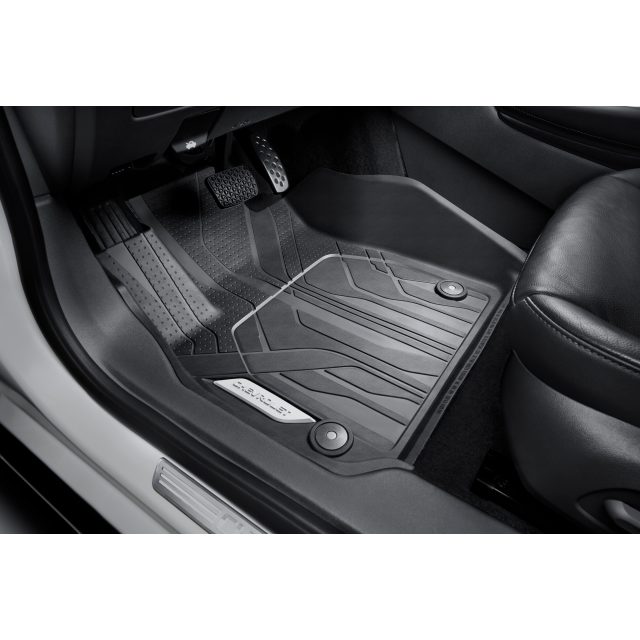 Chevy Logo First Row and Second Row All Season Floor Mats
Price $200.00*

Upgrade the durability of your vehicle's interior with the simple and effective add-on floor mats from Chevy.
● Fits your Chevy Vehicle with Exact measurements
● The deep pattern allows for easy cleaning and removal of built-up contaminants
● Raised sides ensure that no debris or trash falls beneath the mats
● Adhesive back allows for anti-slip design
● Hides wear prior to installation
CHEVROLET PARTS & ACCESSORIES VIDEOS
1.Essential Parts and Accessories for Silverado Models- Top ten Aftermarket Silverado Upgrades that will make your truck stand out.
2.How to Add some Class to Used Trucks?-
3.Parts and Accessories to the Chevy Silverado- Take a look at this list of confirmed OEM Silverado accessories and upgrades.
4.Best Silverado Parts for Recent Truck Purchases- A list of the best Aftermarket Parts for your Silverado costing under $500


REVIEWS
From our Jacksonville Service Customers
barry latham 
Always a pleasure at TOM GIBBS CHEVROLET. Neil Austin, Natasha Gibbs, worked tirelessly all this year to find a new Chevrolet Equinox for me. Tom Gibbs upgraded my appraisal, even upgraded my model for the midnight blue i chose. Sales …Thank you so much for your review Barry. You are always a pleasure to work with. I'm glad Neil, Natasha, and the rest of the team were able to find you the right Equinox and the right deal. We appreciate your continuing business and look forward to working with you again in the future! Tommy Gibbs Tom Gibbs Chevy
bridan woods 
great guy and very helpful, thru out the process, l will buy from him again definitely 5 starsThank you so much for the five star review Mr. Woods. Your business and kind words are greatly appreciated. Look forward to working with you again in the future. Tommy Gibbs Tom Gibbs Chevy 386-793-3470
Greg R 
Great experience from start to Finish! The sales manager Caleb is very knowledgeable about the GM product line and was extremely patient and helpful in finding the perfect vehicle for me. I'm am from New York and the pricing was so …
Robert DeVito 
Yusuf was a pleasure dealing with. He actually went over the entire vehicles functions instead of handing me the keys. I had stopped by 5 dealers before visiting Tom Gibbs Chevrolet. They offered a stress free, low pressure buying experience along with a professional staff. I would highly recommend this dealership.
Beach Peach 
A great purchasing experience from Tom Gibbs Chevrolet was accomplished. Dealer representative/sales person, Bill Atwood, is the best and played a most significant part of our decision to return to Tom Gibbs Chevrolet in the first place. Locating the vehicle we wanted/needed, a 2019 Chevrolet Impala also was a significant factor. Our decision to purchase was influenced further by extensive research on our part prior to entering into a purchasing agreement including, but limited to, trade-in value that should be offered, vehicle features, availability state wide, etc. Once we had made a purchasing decision , and it's worthy of note that no usual automobile sales pressure tactics were applied, the finance person we worked with matched the knowledge and service we had experienced with Bill Atwood. Five star ratings apply all the way around! Thank you Tom Gibbs Chevrolet!Thank you for the five star review! We greatly appreciate your repeat business and hope you get many enjoyable miles out of the new Impala. Thank you again for your business. Tommy Gibbs Tom Gibbs Chevy 386-793-3470 www.tomgibbschevy.com
ABOUT TOM GIBBS CHEVROLET - SERVICE DEPARTMENT
We believe that the relationship that we have with our customers should continue long after they buy their car, truck or SUV. Regular maintenance will help correct minor problems that can affect your car's performance. It will also tune up your vehicle. We will customize the maintenance plan based on the recommendations that are given by the manufacturer. Furthermore, we will not only maintain your vehicle, but will help you keep it looking great. Visit our Service Center in Palm Coast to get your car serviced.
TOM GIBBS CHEVROLET - SERVICE HOURS
Monday07:30 - 17:30
Tuesday07:30 - 17:30
Wednesday07:30 - 17:30
Thursday07:30 - 17:30
Friday07:30 - 17:30
Saturday08:00 - 16:00
SundayClosed
Chevrolet Parts in Daytona-beach
 | 
Chevrolet Parts in Flagler-beach
 | 
Chevrolet Parts in Jacksonville
 | 
Chevrolet Parts in Ormond-beach
 | 
Chevrolet Parts in Palatka
 | 
Chevrolet Parts in Palm-coast
 | 
Chevrolet Parts in St-agustine