CHEVROLET CAMARO REVIEWS & COMPARISONS
CHEVROLET CAMARO REVIEWS
CHEVROLET CAMARO VIDEOS
First Test Drive of the New 2020 Chevrolet Camaro
Get behind the wheel of the exciting new Chevy Camaro and enjoy all of the new features and functions that makes the vehicle so unique. In 2019 and 2020, the Camaro has been drastically changed to meet the needs of modern consumers. You will find that this video does a great...
RS trim Option: Reviewing the Chevy Camaro's trims
This Camaro is one of the performance oriented models that has been released by Chevy. An exciting new driving platform makes for an advanced ride.
CHEVROLET CAMARO COMPARISONS
Head to head Comparison: Ford Mustang versus the Chevy Camaro
Mustang Gt takes on the Chevy Camaro 2SS in this clash of modern muscle.
Comparing the Ford Mustang to the Chevy Camaro
There are few options when it comes to American muscle. In this case the Mustang and the Camaro will go head to head in a long time battle of the best muscle car.
ZIP CODES - NEAR PALATKA
32080

32118

32129

32137

32202

32206

32209

32211

32219

32226

32254

32136

32277

32128

32208

32176

32218

32204

32117

32205

32210

32164

32174

32207

32216
CITIES NEAR PALATKA
St. Agustine
Daytona Beach
Port Orange
Palm Coast
Jacksonville
Flagler Beach
Ormond Beach
ABOUT THE CHEVROLET CAMARO
The New Camaro is built on the breakthrough Rear-Wheel Drive Platform developed by Gm. This is a high performance platform that is used for all of GM's premium vehicles. These high performance vehicles make a name in the performance world for Chevy and GM as a whole. Chevy has maximized the performance capabilities of the newest generation of Camaro. With a lighter frame and smaller footprint, the Camaro is capable of achieving high performance stats than ever before. Chevy is always working to fine-tune the Camaro to become the leader in American Muscle Option. Not only has the exterior been redesigned to meet the modern consumer's needs, but the interior has a nice refreshed style with a host of new technology.
CHEVROLET CAMARO TRIM COMPARISON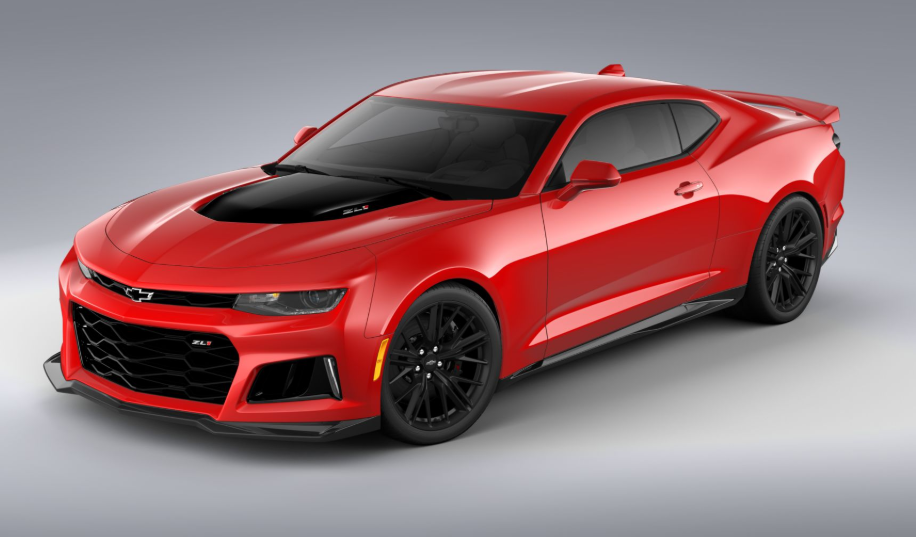 Chevrolet Camaro ZL1
Entry Price $62,000
Premium Exterior Style with Carbon Fiber Hood Shaping
Highest Performance Engine Option with Turbo Supercharged 6.2-liter V8 engine reaching 650 horsepower
Driver Assistance Premium feature: Electronic Limited-Slip Differential
Premium Interior upgrade from Manufacturer RECARO performance seats
Chevrolet Camaro LT
Entry Price: $25,500
Annual subscription to SiriusXM
Upgradable 3.6-liter V6 engine
Additional Styling and Performance tunes from the RS Package
Optional Convertible Roof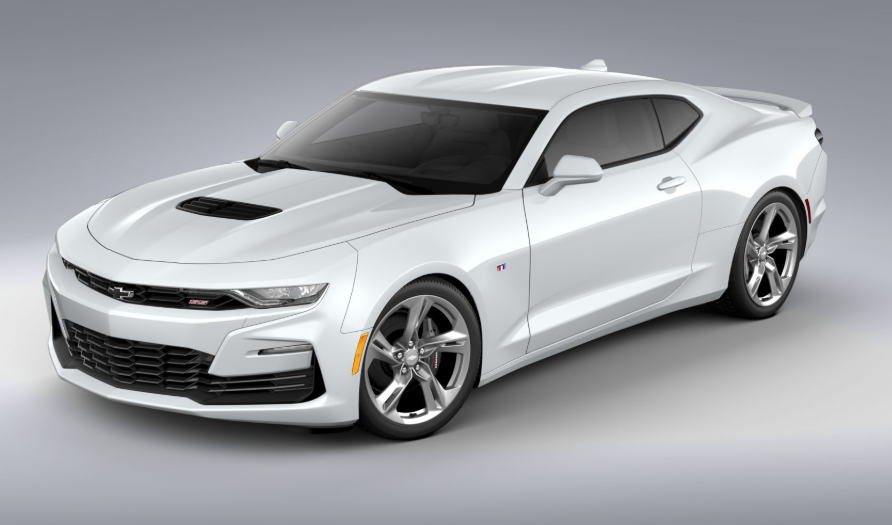 Chevrolet Camaro SS
Entry Price $37,000
High Grade 6.2-liter V8 engine with 455 horsepower
Premium Manufacturer: Brembo High performance 4-wheel disc brakes
Optional Magnetic Suspension System
Deluxe Aluminum 20-inch wheels outfitted in summer tires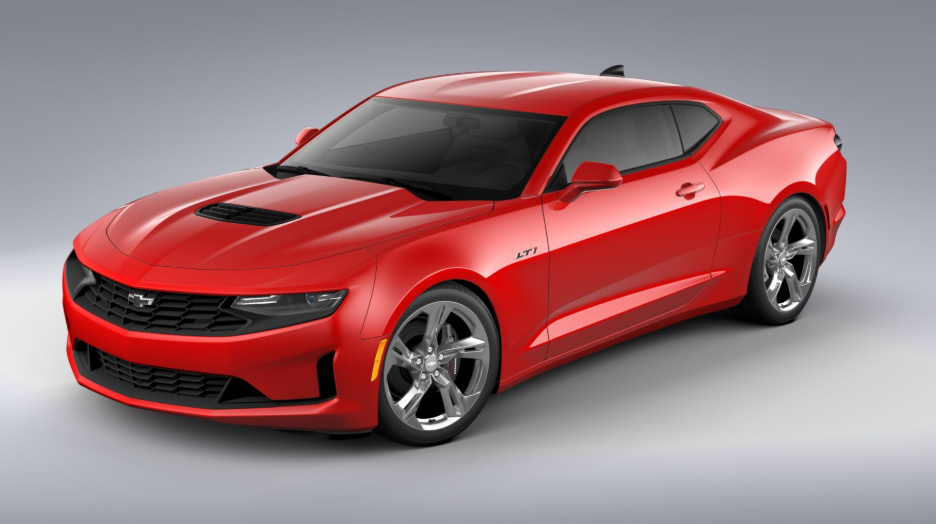 Chevrolet Camaro LT1
Entry Price $34,000
High Grade 6.2-liter V8 engine with 455 horsepower
Standard 6-speed manual or optional 10-speed automatic transmission choice
Premium 20-inch wheels outfitted in performance grade all-season tires
Exterior Styling from the aerodynamic vented and domed hood
FREQUENTLY ASKED QUESTIONS
What is the base price of the Chevy Camaro Base Trim?
If you are looking to buy a Camaro, you will find that across the many trim levels and options, there is an ever increasing list of trims which also increase in price. The base model Camaro is priced at $25,000. This is a reasonable price for a high performance muscle car.
What is the Maximum Horsepower Achievable from the Camaro Engine Options?
The Camaro ZL1 offers the Highest Performance Engine Option with Turbo Supercharged 6.2-liter V8 engine reaching 650 horsepower.
What is the Width of the Chevy Camaro?
For 2020, Chevrolet has reduced the overall size of the Camaro to a width of 75 inches.
What is the Wheelbase of the new Chevy Camaro?
Chevy has reduced the overall size of the 2020 Camaro to allow for a lighter weight frame, increasing performance ability. The overall wheelbase is 110.7 inches.
ABOUT TOM GIBBS CHEVROLET - SALES DEPARTMENT
Your automotive needs are our first priority here at Tom Gibbs Chevrolet, conveniently located in Palm Coast, serving St. Augustine, Daytona Beach, Palatka, Flagler Beach and Ormond Beach. We house plenty of popular new Chevrolet vehicles which includes new Chevrolet Equinox, Silverado 1500, Trax, Colorado or Trailblazer, and we're sure you'll find the one that fits your needs. Looking to save on your purchase? There are many used car, truck or SUV options that fit within all budgets, and we have many to choose from!
REVIEWS
From our Palatka Customers
Jon Bramlett 
Kyle was great to deal with. He was transparent, to the point, and provided me every detail.
Courtney Marie 
Absolute best car buying expertise I've had. Yusuf was very knowledgeable and professional. He helped me purchase the exact car I was looking for. It was refreshing coming here and everyone in the building is so nice. If you're looking for a great dealership that isn't trying to scam you, this is the one. I highly recommend. Ask for Yusuf! Thank you guys for helping purchase the perfect car and for being so wonderful!
Corey Bullard 
Rarely have I experienced a business with the ability to take what would normally have been a 1 star review and turn it into a 5 star one. I will not go into details about how things started out for me but rather focus on the importance of …
Judith Barker 
I did a lot of research on computer for car in my price range,colors,dependable. I was so please with sales service at Tom Gibbs Chevrolet. Anatolia or known as B. Was patient with my questions,an did not push items I did not need. He …
TOM GIBBS CHEVROLET - SALES HOURS
Monday08:00 - 19:00
Tuesday08:00 - 19:00
Wednesday08:00 - 19:00
Thursday08:00 - 19:00
Friday08:00 - 19:00
Saturday09:00 - 18:00
Sunday12:00 - 18:00
Chevrolet Camaro in Daytona-beach
 | 
Chevrolet Camaro in Flagler-beach
 | 
Chevrolet Camaro in Jacksonville
 | 
Chevrolet Camaro in Ormond-beach
 | 
Chevrolet Camaro in Palatka
 | 
Chevrolet Camaro in Palm-coast
 | 
Chevrolet Camaro in St-agustine