CHEVROLET CAMARO REVIEWS & COMPARISONS
CHEVROLET CAMARO REVIEWS
CHEVROLET CAMARO VIDEOS
First Test Drive of the New 2020 Chevrolet Camaro
Get behind the wheel of the exciting new Chevy Camaro and enjoy all of the new features and functions that makes the vehicle so unique. In 2019 and 2020, the Camaro has been drastically changed to meet the needs of modern consumers. You will find that this video does a great...
RS trim Option: Reviewing the Chevy Camaro's trims
This Camaro is one of the performance oriented models that has been released by Chevy. An exciting new driving platform makes for an advanced ride.
CHEVROLET CAMARO COMPARISONS
Head to head Comparison: Ford Mustang versus the Chevy Camaro
Mustang Gt takes on the Chevy Camaro 2SS in this clash of modern muscle.
Comparing the Ford Mustang to the Chevy Camaro
There are few options when it comes to American muscle. In this case the Mustang and the Camaro will go head to head in a long time battle of the best muscle car.
ZIP CODES - NEAR ST. AGUSTINE
32124

32136

32164

32177

32202

32204

32208

32216

32219

32277

32127

32114

32176

32211

32220

32207

32210

32128

32209

32206

32205

32218

32226

32254

32174
CITIES NEAR ST. AGUSTINE
Daytona Beach
Flagler Beach
Palm Coast
Palatka
Jacksonville
Ormond Beach
Port Orange
ABOUT THE CHEVROLET CAMARO
The Camaro is Chevy's leading option for the classic American muscle car. With many years in the market for two door performance vehicles, the Camaro has a long history of excellence. The Camaro from Chevy has become a symbol of perfection and American muscle.
CHEVROLET CAMARO TRIM COMPARISON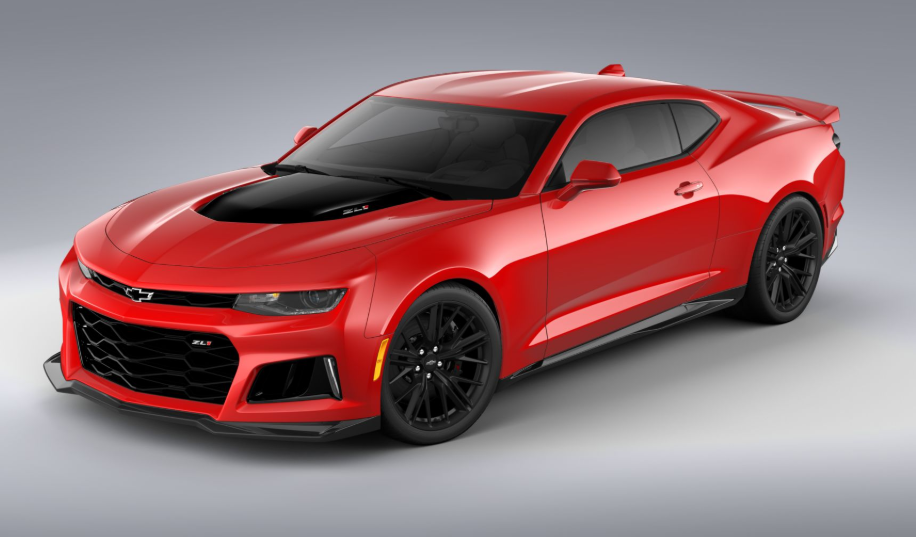 Chevrolet Camaro ZL1
Entry Price $62,000
Highest Performance Engine Option with Turbo Supercharged 6.2-liter V8 engine reaching 650 horsepower
Driver Assistance Premium feature: Electronic Limited-Slip Differential
Premium Interior upgrade from Manufacturer RECARO performance seats
Premium Exterior Style with Carbon Fiber Hood Shaping
Chevrolet Camaro LT
Entry Price: $25,500
Annual subscription to SiriusXM
Optional Convertible Roof
Upgradable 3.6-liter V6 engine
Additional Styling and Performance tunes from the RS Package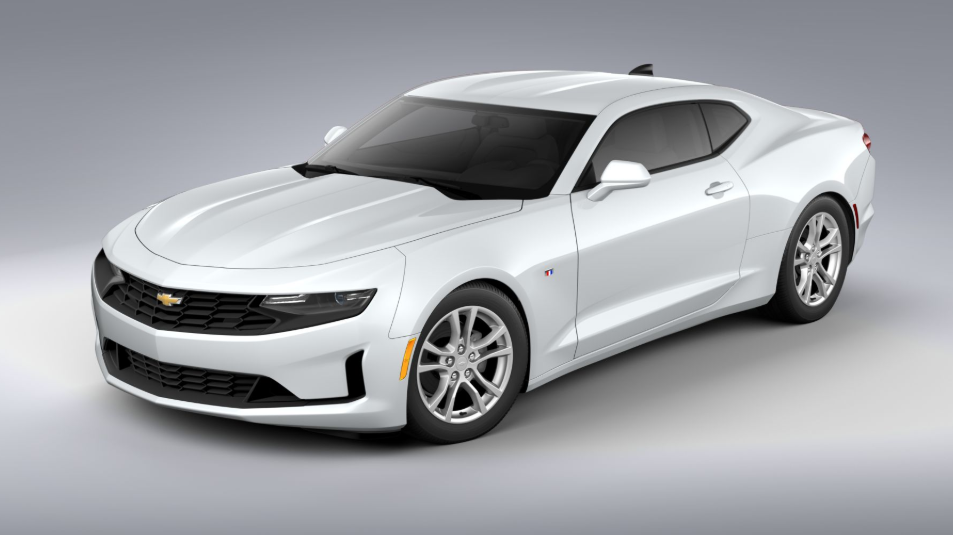 Chevrolet Camaro LS
Entry Price $25,000
Deluxe Aluminum 18-inch wheels
2-liter Turbo engine offering up to 275 horsepower
High performance 6-speed manual or automatic transmissions
Premium LED lighting group featuring daytime running lamps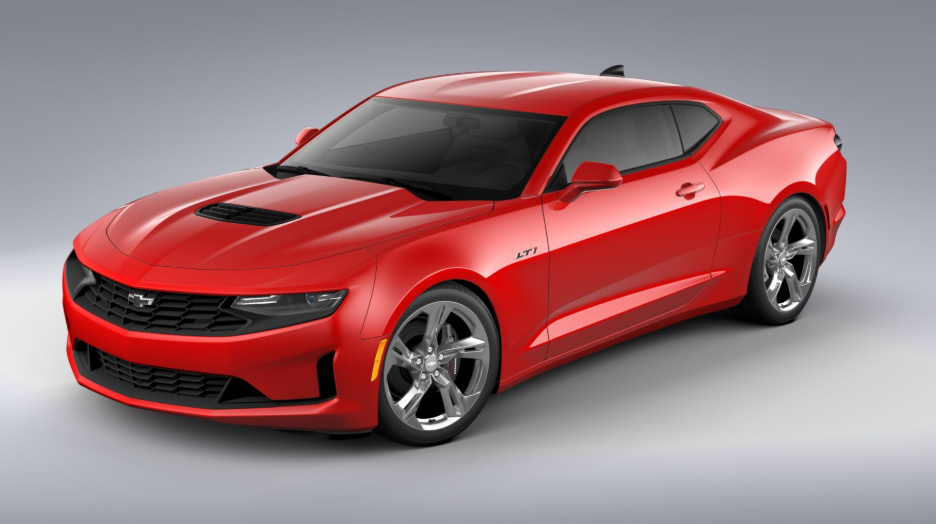 Chevrolet Camaro LT1
Entry Price $34,000
High Grade 6.2-liter V8 engine with 455 horsepower
Premium 20-inch wheels outfitted in performance grade all-season tires
Exterior Styling from the aerodynamic vented and domed hood
Standard 6-speed manual or optional 10-speed automatic transmission choice
FREQUENTLY ASKED QUESTIONS
What is the base price of the Chevy Camaro Base Trim?
If you are looking to buy a Camaro, you will find that across the many trim levels and options, there is an ever increasing list of trims which also increase in price. The base model Camaro is priced at $25,000. This is a reasonable price for a high performance muscle car.
What is the Maximum Horsepower Achievable from the Camaro Engine Options?
The Camaro ZL1 offers the Highest Performance Engine Option with Turbo Supercharged 6.2-liter V8 engine reaching 650 horsepower.
What is the Width of the Chevy Camaro?
For 2020, Chevrolet has reduced the overall size of the Camaro to a width of 75 inches.
What is the Wheelbase of the new Chevy Camaro?
Chevy has reduced the overall size of the 2020 Camaro to allow for a lighter weight frame, increasing performance ability. The overall wheelbase is 110.7 inches.
ABOUT TOM GIBBS CHEVROLET - SALES DEPARTMENT
Your automotive needs are our first priority here at Tom Gibbs Chevrolet, conveniently located in Palm Coast, serving St. Augustine, Daytona Beach, Palatka, Flagler Beach and Ormond Beach. We house plenty of popular new Chevrolet vehicles which includes new Chevrolet Equinox, Silverado 1500, Trax, Colorado or Trailblazer, and we're sure you'll find the one that fits your needs. Looking to save on your purchase? There are many used car, truck or SUV options that fit within all budgets, and we have many to choose from!
REVIEWS
From our St. Agustine Customers
lisa miller 
Always a pleasure! Kind. Courteous. Treated my mom and I like their own family ❤️ What a team! Thank you so much!
Jose Pena 
This was the second vehicle I purchased with Tom Gibbs, I must say it's been the best experience I've ever had. They have a lifetime customer here.Thank you for your review Jose! Your repeat business at Tom Gibbs Chevy means a tremendous amount to us. We appreciate you! Hope you enjoy the new Caddy! Tommy Gibbs Tom Gibbs Chevy 386-793-3470
David Bassett 
Awesome experience. Would highly recommend them! Customer service was outstanding. Matt was great!!Thank you for your review David! Glad to hear you had a positive experience with our newest associate Matt! He's a great addition to the team and we greatly appreciate your business. Hope you get many enjoyable miles out of the new Silverado! Tommy Gibbs Tom Gibbs Chevy 386-793-3470
Tatted Photog 
Great service! My dad was a loyal Tom Gibbs customer so when I was finally ready for my first brand new car my first, and only, stop was Tom Gibbs. The salesman Matt was so great and got me in a 2019 suburban!! I'm in love with my ride and impressed with my experience. Thank you.
TOM GIBBS CHEVROLET - SALES HOURS
Monday08:00 - 19:00
Tuesday08:00 - 19:00
Wednesday08:00 - 19:00
Thursday08:00 - 19:00
Friday08:00 - 19:00
Saturday09:00 - 18:00
Sunday12:00 - 18:00
Chevrolet Camaro in Daytona-beach
 | 
Chevrolet Camaro in Flagler-beach
 | 
Chevrolet Camaro in Jacksonville
 | 
Chevrolet Camaro in Ormond-beach
 | 
Chevrolet Camaro in Palatka
 | 
Chevrolet Camaro in Palm-coast
 | 
Chevrolet Camaro in St-agustine