CHEVROLET EQUINOX REVIEWS & COMPARISONS
CHEVROLET EQUINOX REVIEWS
CHEVROLET EQUINOX VIDEOS
First Drive of the All-New Equinox From Chevy- In 2018, Chevy updated the Equinox to the most recent generation. Check out this video to see all of the nice new standard features and the amazing functionality that comes with the 2018-2020 Equinox.
Why is the Chevy Equinox a Bestselling SUV in its Class?
With the rise in popularity in the crossover SUV class, it is hard to see how Chevy is making such a stand out performance in an oversaturated class. Many of Chevy's own vehicles fall into this class category and cause for competition within the brand. The friendly price p...
CHEVROLET EQUINOX COMPARISONS
Old Versus New: The Chevy Equinox Face-off 2019 and 2020 models
American Made Showdown: Ford Edge versus Chevy Equinox- Chevy has really stepped up their game when it comes to crossover SUV models. They are transitioning a majority of their vehicles to be classified as crossover models to meet the growing demand of consumers. This video ...
ZIP CODES - NEAR JACKSONVILLE
32080

32114

32117

32202

32204

32206

32210

32218

32220

32277

32226

32211

32254

32209

32127

32207

32205

32128

32176

32219

32124

32119

32137

32129

32136
CITIES NEAR JACKSONVILLE
St. Agustine
Daytona Beach
Jacksonville
Ormond Beach
Palm Coast
Port Orange
Flagler Beach
Palatka
ABOUT THE CHEVROLET EQUINOX
All of the Equinox models from Chevy are produced in North America in the Ontario Chevy/Suzuki plant.
CHEVROLET EQUINOX TRIM COMPARISON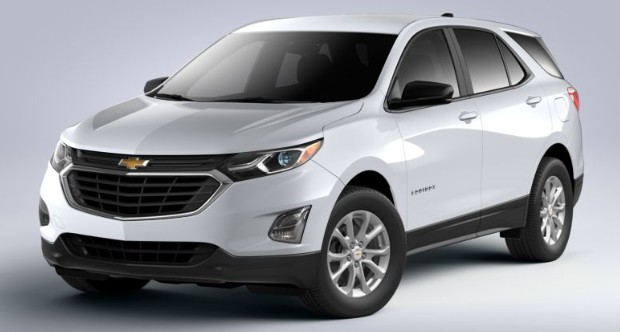 2020 EQUINOX FWD L
Starting Price: $24,995
Premium Audio system with Active noise cancellation
Aux Input with Additional USB ports for charging
Automated Brakes in Emergency Scenarios
Painted Aluminum 17-inch wheels
Temperature controlled powered mirrors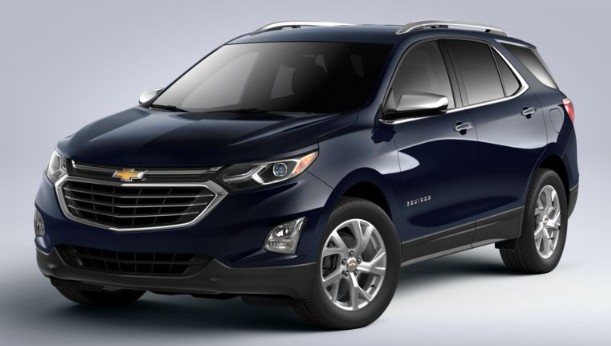 2020 EQUINOX FWD Premier
Starting Price $32,595
Customizable climate control with multi-zone adjustment
Climate controlled and powered exterior mirrors with matching primary color styling.
Key Attributes:
Starting Price $35,295
Premium LED lighting group featuring high-visibility headlights and taillights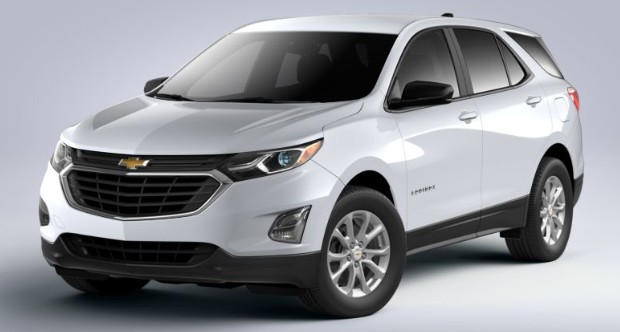 2020 EQUINOX FWD LS
Starting Price: $27,495
Exterior entry with secure code keypad
Additional Compact spare tire For Quick Replacement
Dashboard Compass
Premium Interior Carpeted rear floor covers
Add-onInterior Durability Package that comes with all-weather floor mats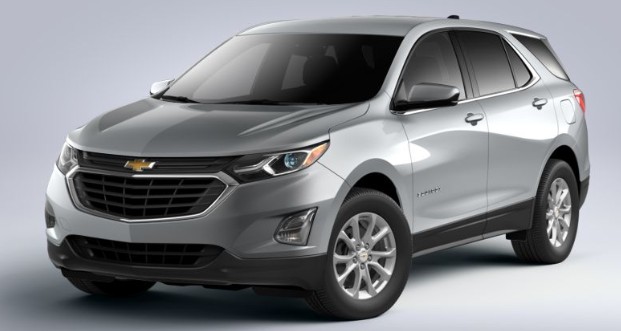 2020 EQUINOX FWD LT
Starting Price $28,695
Accented under window trims
Fully customizable powered captain's chair and adjustable lumbar support.
Customizable LED center console lighting
Premium Exterior Lighting Group Featuring HID headlights
Additional capacity 2 liter turbo engine with a nine speed automatic transmission
FREQUENTLY ASKED QUESTIONS
What is Causing The USB Hub to Malfunction in my Chevy Equinox?
Chevy has built the Equinox's USB ports durable. The first fix we recommend in replacing the USB cable to determine if it is a fault in the cable rather than the port.
What is Causing the Remote Start Feature to Malfunction in my Chevy Equinox?
If you are experiencing troubles with the remote start functionality of your Equinox, consider trying to replace the battery in the vehicle remote. If problems persist, then take your vehicle in to a certified technician to have the car properly analyzed.
What is Causing my Chevy Equinox's Power Lift Gate to Malfunction?
If you are experiencing troubles with the power lift gate and hands-free functionality of the Chevy Equinox, then you may find that the sensors are malfunctioning. Aside from this error, there may be a battery deficiency that is causing for depleted electrical performance.
What is the Curb Weight of the Chevy Equinox?
The maximum Curb Weight of the various trims for the Chevy Equinox is the 3,682-pound model.
ABOUT TOM GIBBS CHEVROLET - SALES DEPARTMENT
Your automotive needs are our first priority here at Tom Gibbs Chevrolet, conveniently located in Palm Coast, serving St. Augustine, Daytona Beach, Palatka, Flagler Beach and Ormond Beach. We house plenty of popular new Chevrolet vehicles which includes new Chevrolet Equinox, Silverado 1500, Trax, Colorado or Trailblazer, and we're sure you'll find the one that fits your needs. Looking to save on your purchase? There are many used car, truck or SUV options that fit within all budgets, and we have many to choose from!
REVIEWS
From our Jacksonville Customers
Michelle Erecitano 
My husband and I went into Tom Gibbs Chevrolet and met with Bill. He was wonderful! He took great care in finding out who we were, what we were looking for and how he could best help us! I have never had an experience like that before …Thank you, Michelle! Bill is truly an exceptional employee and we appreciate him for providing you with the excellent customer service we strive to deliver to each of our guests. Please let us know if we can do anything else for you. Sincerely, Tommy Gibbs - Sales Manager - tommygibbs@tomgibbschevy.com
Sonia Himmelberg 
My parents (senior citizens) needed another car that was more comfortable to get in and provided more space. Yusof at Tom Gibbs Chevrolet not only listened to their needs but provided the car buying experience they were looking for. I would recommend this dealership even if you have to drive 25+ miles. Thank you.Thank you so much for your positive review Sonia! I'm glad to hear that you and your parents had a very enjoyable and comfortable experience with Yusuf. We hope to work with you again in the future! Tommy Gibbs Tom Gibbs Chevy 386-793-3470
J Hat 
Wow! What an experience! From the moment I sent an inquiry, to meeting in person and making a purchase: I have nothing else to offer but praise. Neil was the first to assist and he was an absolute pleasure to work with. He was personable, respectful and an expert in his field. Every one of my concerns and questions were taken seriously and addressed to my satisfaction. I cannot thank him enough for making this experience so easy and pressure-less. I also have to extend a thank you to Alex, who was immensely helpful. Being outside of my realm of knowledge, Alex was incredibly patient with me when explaining details of the mechanics of the vehicle. He was also responsible for the financial side of the transaction, in which he was very transparent and stress-free. They even significantly beat the rate I had come in with! Every step of the way, these guys took the time to make sure that I was happy, comfortable and informed. I came in with high expectations, but they exceeded every one of them to a degree that I believe to be commendable. The vehicle itself was in pristine condition and just as described online, if not better! I couldn't be happier! These guys are the epitome of professionalism, knowledge and integrity. Seriously. You want to come here. Thank you, Neil! Thank you, Alex! And thank you, Tom Gibbs Chevrolet!
Randall Turner 
I recently bought 2020 Traverse and couldnt be happier with the customer service and experience I had with Tom Gibbs Chevy. The sales manager Matt was awesome and helped me get everything set up virtually and our sales rep Kyle Hash was awesome!! He made this car buying an experience to remember (in the good way!). I would definitely recommend working with Kyle and Tom Gibbs chevy!! Great team!
TOM GIBBS CHEVROLET - SALES HOURS
Monday08:00 - 19:00
Tuesday08:00 - 19:00
Wednesday08:00 - 19:00
Thursday08:00 - 19:00
Friday08:00 - 19:00
Saturday09:00 - 18:00
Sunday12:00 - 18:00
Chevrolet Equinox in Daytona-beach
 | 
Chevrolet Equinox in Flagler-beach
 | 
Chevrolet Equinox in Jacksonville
 | 
Chevrolet Equinox in Ormond-beach
 | 
Chevrolet Equinox in Palatka
 | 
Chevrolet Equinox in Palm-coast
 | 
Chevrolet Equinox in St-agustine