CHEVROLET EQUINOX REVIEWS & COMPARISONS
CHEVROLET EQUINOX REVIEWS
CHEVROLET EQUINOX VIDEOS
First Drive of the All-New Equinox From Chevy- In 2018, Chevy updated the Equinox to the most recent generation. Check out this video to see all of the nice new standard features and the amazing functionality that comes with the 2018-2020 Equinox.
Why is the Chevy Equinox a Bestselling SUV in its Class?
With the rise in popularity in the crossover SUV class, it is hard to see how Chevy is making such a stand out performance in an oversaturated class. Many of Chevy's own vehicles fall into this class category and cause for competition within the brand. The friendly price p...
CHEVROLET EQUINOX COMPARISONS
Old Versus New: The Chevy Equinox Face-off 2019 and 2020 models
American Made Showdown: Ford Edge versus Chevy Equinox- Chevy has really stepped up their game when it comes to crossover SUV models. They are transitioning a majority of their vehicles to be classified as crossover models to meet the growing demand of consumers. This video ...
ZIP CODES - NEAR ORMOND BEACH
32124

32128

32137

32164

32174

32176

32177

32204

32207

32209

32226

32254

32210

32208

32129

32220

32119

32202

32114

32211

32127

32205

32080

32117

32206
CITIES NEAR ORMOND BEACH
Daytona Beach
Palm Coast
Ormond Beach
Palatka
Jacksonville
Port Orange
St. Agustine
Flagler Beach
ABOUT THE CHEVROLET EQUINOX
All of the Equinox models from Chevy are produced in North America in the Ontario Chevy/Suzuki plant.
CHEVROLET EQUINOX TRIM COMPARISON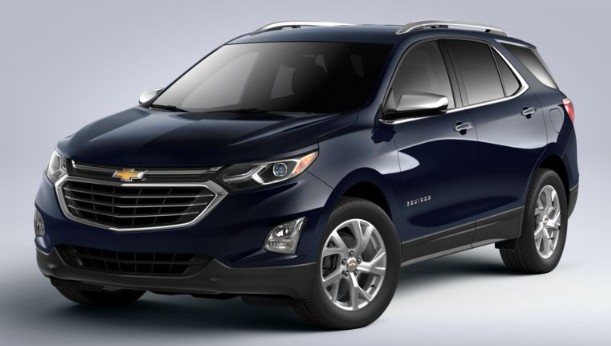 2020 EQUINOX FWD Premier
Starting Price $32,595
Additional Front Passenger USB hub
Key Button push to start
Premium Bright Painted Aluminum 19-inch wheels
Additional capacity 2 liter turbo engine with a nine speed automatic transmission
Customizable climate control with multi-zone adjustment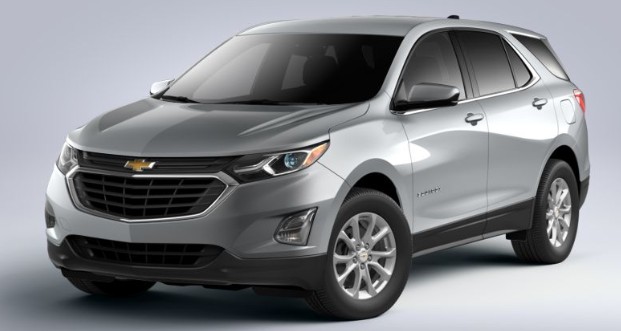 2020 EQUINOX FWD LT
Starting Price $28,695
Safety and Security Upgrades from the Confidence & Convenience Package
Key Attributes:
Key Attributes:
Customizable LED center console lighting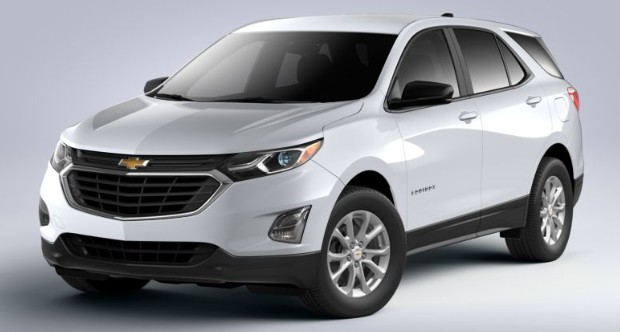 2020 EQUINOX FWD L
Starting Price: $24,995
Temperature controlled powered mirrors
Safe teen driver features
Premium LED lighting group featuring daytime running lights
Advance Lane Assistance and Departure Sensors
Deluxe Interior Carpeted front floor mats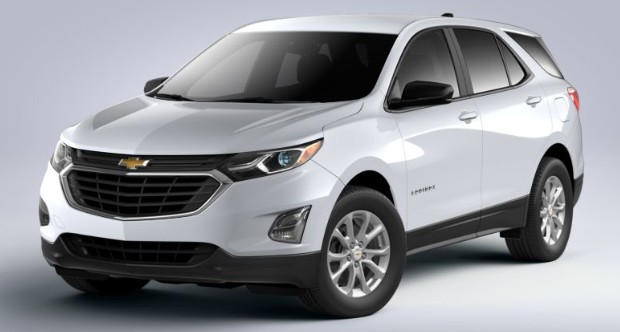 2020 EQUINOX FWD LS
Starting Price: $27,495
Key Attributes:
Add-onInterior Durability Package that comes with all-weather floor mats
Additional Compact spare tire For Quick Replacement
Dashboard Compass
Premium Interior Carpeted rear floor covers
FREQUENTLY ASKED QUESTIONS
What is Causing The USB Hub to Malfunction in my Chevy Equinox?
Chevy has built the Equinox's USB ports durable. The first fix we recommend in replacing the USB cable to determine if it is a fault in the cable rather than the port.
What is Causing the Remote Start Feature to Malfunction in my Chevy Equinox?
If you are experiencing troubles with the remote start functionality of your Equinox, consider trying to replace the battery in the vehicle remote. If problems persist, then take your vehicle in to a certified technician to have the car properly analyzed.
What is Causing my Chevy Equinox's Power Lift Gate to Malfunction?
If you are experiencing troubles with the power lift gate and hands-free functionality of the Chevy Equinox, then you may find that the sensors are malfunctioning. Aside from this error, there may be a battery deficiency that is causing for depleted electrical performance.
What is the Curb Weight of the Chevy Equinox?
The maximum Curb Weight of the various trims for the Chevy Equinox is the 3,682-pound model.
ABOUT TOM GIBBS CHEVROLET - SALES DEPARTMENT
Your automotive needs are our first priority here at Tom Gibbs Chevrolet, conveniently located in Palm Coast, serving St. Augustine, Daytona Beach, Palatka, Flagler Beach and Ormond Beach. We house plenty of popular new Chevrolet vehicles which includes new Chevrolet Equinox, Silverado 1500, Trax, Colorado or Trailblazer, and we're sure you'll find the one that fits your needs. Looking to save on your purchase? There are many used car, truck or SUV options that fit within all budgets, and we have many to choose from!


REVIEWS
From our Ormond Beach Customers
p elliott 
Your service staff and maintenance staff are amazing! Taylor and I can't remember name of the maintenance tech (retired Army) were informative and kind. They were patient and listened to me. Taylor invited me to partner with the Tech and walked me to the service area and walked me through what was going on with my truck. I understand that persons in the service industry are facing a challenging environment - I appreciate the professionalism that showed me. I will tell everyone I know and bring all my vehicles here from now on! They represent the leadership well!
Ed T. 
After finding the pre-owned 2017 Silverado that was nearly exactly what I was looking for online I decided to give them a call and inquire more about it. After speaking with Bill Atwood I decided to make the purchase and drive the 450 miles from Pensacola to pick it up. I was a little apprehensive at first as it was more or less sight unseen, but upon arrival I have to admit it was everything and more that Bill promised it would be. And the icing  on the cake was the financing, very transparent and easy to do online and Tom from the finance department made the paperwork an easy and pleasant task as well. With all that said I would definitely make the trip again for my next vehicle purchase. Thank you Bill Atwood for putting this deal together and Tom for the awesome interest rate and financing experience.  Tom Gibbs Chevrolet you have a customer for life.
Ruben Torres 
The services person was very nice, all the people in the service are very nice. service was good except that the oil change reset gage was not reset..i had to go on line to learn how to rest the oil gage..but everything else was goodThank you for the review Ruben! Your business is greatly appreciated. Tommy Gibbs Tom Gibbs Chevy
shirley Perez 
I must say that this was my best car shopping experience ever. Kyle Nash was very informative and he was able to answer every question I had patiently. Nowadays, it commonly seem that car salesman just don't do enough good job and their only objective is to get money out of your wallet. But salesman Kyle Nash delivered an incredible service and gave me a very pleasant experience. I will be coming to this Dealership for all my car needs, as well as telling all my co-workers, family members and friend. Sincerely, Shirley Perez
TOM GIBBS CHEVROLET - SALES HOURS
Monday08:00 - 19:00
Tuesday08:00 - 19:00
Wednesday08:00 - 19:00
Thursday08:00 - 19:00
Friday08:00 - 19:00
Saturday09:00 - 18:00
Sunday12:00 - 18:00
Chevrolet Equinox in Daytona-beach
 | 
Chevrolet Equinox in Flagler-beach
 | 
Chevrolet Equinox in Jacksonville
 | 
Chevrolet Equinox in Ormond-beach
 | 
Chevrolet Equinox in Palatka
 | 
Chevrolet Equinox in Palm-coast
 | 
Chevrolet Equinox in St-agustine