CHEVROLET SONIC REVIEWS & COMPARISONS
CHEVROLET SONIC REVIEWS
CHEVROLET SONIC VIDEOS
Real Life Review of the 2020 Chevy Sonic
This user highlights the pros and cons of driving a Sonic after taking a long road trip in a rental. After this experience it is easy to tell some of the good and bad features that a car can have. The new Sonic makes a more enjoyable ride with its exciting new tech and smoot...
Walk around of the 2020 Chevy Sonic
Dealership review of their new fleet of Chevy Sonics. This video highlights some of the new features and functions that makes the Sonic a stand out performer in the class. Enjoy a hands-on look at the new Sonic and all the features that Chevy has packed into the most recent ...
CHEVROLET SONIC COMPARISONS
Ford Fiesta Takes on the Chevy Sonic
With an emerging interest in budget compact cars, these two American automakers have changed the way we look at compact sedans. However, each of these models comes in a sedan and hatchback model. What separates the two budget vehicles? Find out much more from this video.
Review of the Chevy Sonic
This is a detailed description of the various trim levels and additional options that are available to Chevy Sonic buyers. With many options and choices, it might be hard to narrow down the choice that best fits your needs. Enjoy a collection of fun and entertaining points t...
ZIP CODES - NEAR DAYTONA BEACH
32080

32119

32127

32128

32136

32174

32204

32205

32207

32226

32254

32219

32209

32220

32137

32218

32117

32206

32176

32164

32277

32124

32216

32208

32210
CITIES NEAR DAYTONA BEACH
St. Agustine
Daytona Beach
Flagler Beach
Ormond Beach
Jacksonville
Palm Coast
Palatka
Port Orange
ABOUT THE CHEVROLET SONIC
The Chevy Sonic offers a unique flavor to the otherwise bland compact car class. The Sonic is still outmatched by other competition. To see how the Sonic shines, drivers need to get behind the wheel to see the exciting new features that make up the 2020 Chevy Sonic.
CHEVROLET SONIC TRIM COMPARISON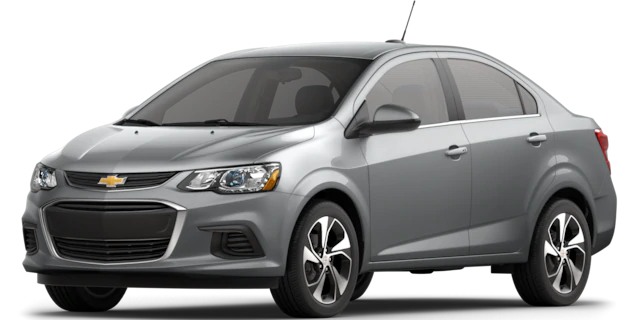 2020 Chevrolet Premier Sedan
Starting at $18,620
Upgraded Infotainment Cluster and vehicle Information system
Deluxe Aluminum 17-inch wheels
Premium Interior Featuring Leatherette-upholstered seats
Remote-less Entry and Push to Start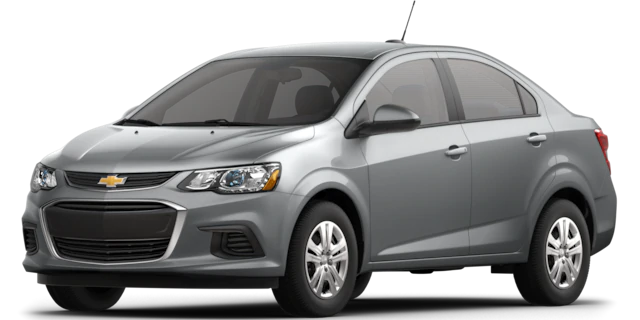 2020 Chevrolet LS SEDAN
Starting at $16,720
Safety Rated Surround 10 airbag System
Trial of Chevy Connect and additional safety services that come with owning a Chevy vehicle.
Turbo Charged Engine with Optional 6-speed automatic or manual transmission
Responsive Performance-Ready 4-wheel antilock brakes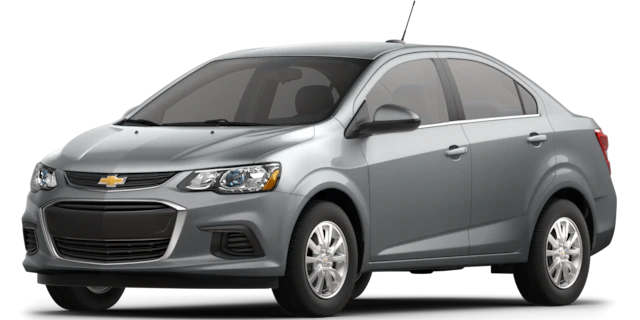 2020 Chevrolet LT Hatch
Starting at $19,420
High-Quality six-speaker surround sound system
3-month trial membership to SiriusXM
Fully Adjustable Powered Exterior Mirrors with Heating
Premium Painted Aluminum 15-inch wheels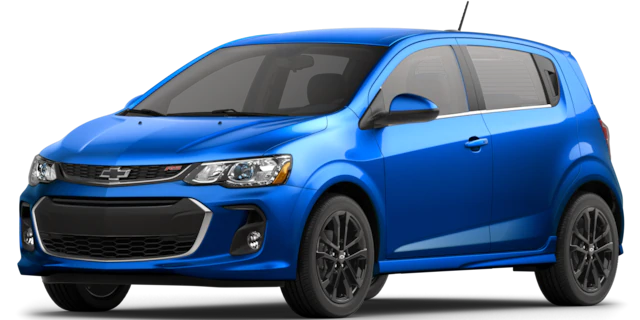 2020 Chevrolet Premier Hatch
Starting at $21,520
Deluxe Aluminum 17-inch wheels
Premium Interior Featuring Leatherette-upholstered seats
Upgraded Infotainment Cluster and vehicle Information system
Remote-less Entry and Push to Start
FREQUENTLY ASKED QUESTIONS
Can I Use Additional Cargo Space in the Chevy Sonic By Folding the Rear Seats?
There is the ability to fold the rear seating in the Chevy Sonic with a sixty/forty split to allow for additional cargo. This is a feature that many other cars in the class do not feature, making the Sonic a leader in cargo hold.
What are the Standard Technology Features Available in the New Chevy Sonic?
The updated Chevy Sonic's main new feature is the inclusion of the seven inch infotainment display. This display is a touch screen that can be used for a variety of purposes to not only control your music, but also help influence the driver's accessibility with the car.
Can I Get a Wi-Fi Hotspot in my New Chevy Sonic?
The Chevy Sonic has an additional option to put a membership based Wi-Fi hotspot in the vehicle to allow access to internet for seven devices at one time.
What is the Engine that is outfitted in the New Chevy Sonic?
Chevy has focused their efforts on upgrading the Sonic in every way. This is a new 1.4-liter engine that is also turbocharged to offer up to 135 horsepower. It is an exciting car to drive with this new powerful engine.
ABOUT TOM GIBBS CHEVROLET - SALES DEPARTMENT
Your automotive needs are our first priority here at Tom Gibbs Chevrolet, conveniently located in Palm Coast, serving St. Augustine, Daytona Beach, Palatka, Flagler Beach and Ormond Beach. We house plenty of popular new Chevrolet vehicles which includes new Chevrolet Equinox, Silverado 1500, Trax, Colorado or Trailblazer, and we're sure you'll find the one that fits your needs. Looking to save on your purchase? There are many used car, truck or SUV options that fit within all budgets, and we have many to choose from!


REVIEWS
From our Daytona Beach Customers
Randall Turner 
I recently bought 2020 Traverse and couldnt be happier with the customer service and experience I had with Tom Gibbs Chevy. The sales manager Matt was awesome and helped me get everything set up virtually and our sales rep Kyle Hash was …
Troy Springmyer 
I had a wonderful experience purchasing my brand new Silverado. The truck is beautiful, and the service I received throughout my purchase was fantastic. Specifically: Jack, B, Tom in finance and Coffee were all wonderful throughout the …
patricia arnette 
I am so impressed with Tom Gibbs Chevrolet. All of the personnel I have dealt with are so friendly and so professional. I have never had to wait a long period of time getting service from them. Would recommend them to anyone looking for a car or service.
SharonLynn Evans 
My husband & I were thinking about buying a new car. Robert Kaufee came out to help us and did an amazing job. from the start with looking at the vehicles on the lot, all the way to signing the paperwork for our new Chevy. We have an very …Thank you so much for the nice review! We really appreciate this feedback and I'll be certain to share your compliments with Robert and the rest of the staff. We pride ourselves on offering high-quality customer service, and I'm glad we were able to take care of you. It was our pleasure! Sincerely, Tommy Gibbs, tommygibbs@tomgibbschevy.com
TOM GIBBS CHEVROLET - SALES HOURS
Monday08:00 - 19:00
Tuesday08:00 - 19:00
Wednesday08:00 - 19:00
Thursday08:00 - 19:00
Friday08:00 - 19:00
Saturday09:00 - 18:00
Sunday12:00 - 18:00