CHEVROLET SERVICE COUPONS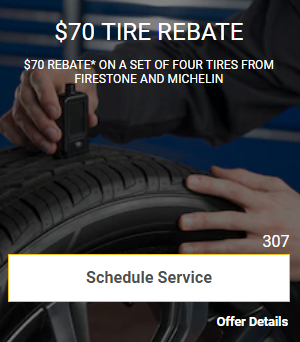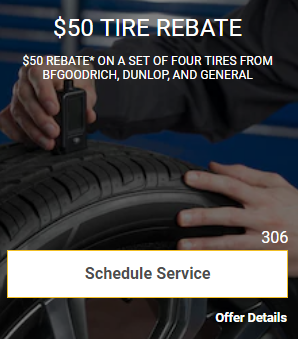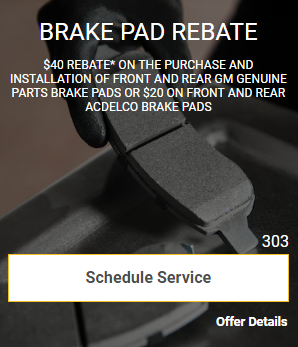 CHEVROLET SERVICE FAQS
1. What is the Unique Service that is Offered by Certified Chevrolet Repair Techs?
Chevy has taken the proper steps to provide factory borne training for each of its certified technicians. Regardless of the repair or replacement, Chevy technicians are certified and guaranteed to provide you and your vehicle the highest level of customized care. Chevyy technicians have access to leading technology provided from the GM factories to diagnose and repair your Chevy vehicle.
2. What is the Recommended Service Schedule for my Chevy Vehicle?
There is a recommended schedule of repair and maintenance inspection for every 5,000 miles, but a yearly or bi-yearly inspection can really make a huge difference in the functionality of your Chevy vehicle. If you want additional info to determine the right service schedule for a Chevy vehicle then it is best to consult with the owner's manual.
3. Is there Complimentary Service Options at Certified Chevy Repair Shops?
GM has an overarching service plan that only offers complimentary service for the first visit with a new vehicle.
4. What are the Included Service Options that Are Available in Chevy Repair Centers?
Certified Chevy repair centers are trained to oversee any necessary repair or replacement your vehicle needs. The certified technicians also are able to offer a variety of routine maintenance check-ups and necessary fixes following the recommended routine maintenance guide.
5. What is the point of contact to get servicing for my Chevy Vehicle?
First, you will need to located the nearest Chevrolet dealer to your location. Then place a call to their service center line to schedule an inspection or repair. Many service centers also take walk-ins, but there may be a short wait. If you are in need of immediate repair, the Chevy technicians will work to provide a quick, yet detailed repair or replacement for you.
6. What Repairs Should Be conducted at a dealer?
If your car was purchased directly from a dealership, it is best to continue a relationship of repair and replacement to ensure your Jeep is properly taken care of. The technicians that are working in the dealership are trained by the factory and are covered under warranty.
7. What is the duration of the Offered Chevy Roadside Assist Plan?
Chevy offers road side assistance for vehicles with a purchase date in the last five years. Any of these vehicles are eligible for the detailed and safe Chevy roadside service options.
8. What is offered in the Complimentary Chevy Routine Maintenance Visits?
To get you on track of taking good care of your new Chevy vehicle, Chevy has begun to offer complimentary service for two visits for vehicles purchased within two years or 24,000 miles, whichever comes first. This covers all essential mileage check-ups and necessary replacements and changes.
ZIP CODES - NEAR FLAGLER BEACH
32118

32129

32174

32204

32205

32208

32210

32216

32254

32277

32137

32127

32176

32128

32206

32209

32220

32226

32114

32207

32080

32202

32164

32218

32211
CITIES NEAR FLAGLER BEACH
Daytona Beach
Port Orange
Ormond Beach
Jacksonville
Palm Coast
St. Agustine
Palatka
CHEVROLET MAINTENANCE SCHEDULE
ADDITIONAL VEHICLE MAINTENANCE SCHEDULE: 15,000 MILES OR 18 MONTHS
● Replace in-cabin micro filter for clean air circulation
● Inspect the following:
-Axle & suspension parts
-Exhaust system
-Steering linkage ball joints
ADDITIONAL VEHICLE MAINTENANCE SCHEDULE: 20,000 MILES OR 24 MONTHS
● Rotate tires
● Inspect the following:
-Axle & suspension parts
-Brake lines & cables
-Drive shaft boots

ADDITIONAL VEHICLE MAINTENANCE SCHEDULE: 25,000 MILES OR 30 MONTHS
● Exchange engine oil and install new oil filter
● Rotate tires
● Inspect the following:
-Axle & suspension parts
-Front suspension ball joints

PRIMARY OIL CHANGE SCHEDULE: EVERY 5,000 MILES OR 6 MONTHS
● Inspect the following parts and vehicle features:
- Parts concerning the Axle & suspension
- Front suspension ball joints
- All Brake pads, rotors, drums & linings (essential wheel parts)
● Rotate the Vehicle's Tires

SECONDARY VEHICLE MAINTENANCE SCHEDULE: 10,000 MILES OR 12 MONTHS
● Rotate the Vehicle's Tires
-Crucial Automatic transmission pieces
-All Brake lines & cables
-Differential oil levels and quality
-Manual transmission oil levels and quality
CHEVROLET OWNERS MANUAL


REVIEWS
From our Flagler Beach Service Customers
Jane Adams 
Billy B was amazing. The best salesperson I have met. (and there are many bad ones...) He was kind and courteous and an absolute pleasure to communicate with. Thank you Billy!! 🤗Thank you for the great review Jane! Billy B is a huge asset to the sales department and it's awesome to hear that you had such a positive experience with him. We appreciate your business! Tommy Gibbs Tom Gibbs Chevy 386-793-3470
Donna Masse 
Went for the Auto Butler application. Taylor was very friendly and helpful. She arranged for transportation to and from work. My vehicle was ready when she said it would be!!
Jessie Bourne 
Great and quick experience. Salesman Kyle Hash was also very awesome to work with. No pressure and very attentive. Would very highly recommend.
justin donato 
Very helpful friendly staff! Fixed my issue very quick and car came back clean and running great
Amanda Farmer 
Awesome buying experience! Super fast and easy! Kyle Hash made the entire deal about me and what i wanted for my new car !
ABOUT TOM GIBBS CHEVROLET - SERVICE DEPARTMENT
We believe that the relationship that we have with our customers should continue long after they buy their car, truck or SUV. Regular maintenance will help correct minor problems that can affect your car's performance. It will also tune up your vehicle. We will customize the maintenance plan based on the recommendations that are given by the manufacturer. Furthermore, we will not only maintain your vehicle, but will help you keep it looking great. Visit our Service Center in Palm Coast to get your car serviced.
TOM GIBBS CHEVROLET - SERVICE HOURS
Monday07:30 - 17:30
Tuesday07:30 - 17:30
Wednesday07:30 - 17:30
Thursday07:30 - 17:30
Friday07:30 - 17:30
Saturday08:00 - 16:00
SundayClosed
Chevrolet Service in Daytona-beach
 | 
Chevrolet Service in Flagler-beach
 | 
Chevrolet Service in Jacksonville
 | 
Chevrolet Service in Ormond-beach
 | 
Chevrolet Service in Palatka
 | 
Chevrolet Service in Palm-coast
 | 
Chevrolet Service in St-agustine