CHEVROLET SERVICE COUPONS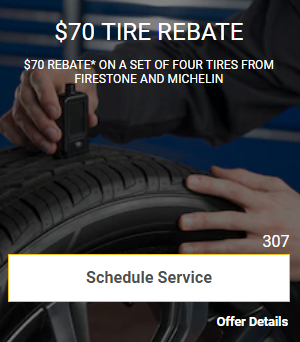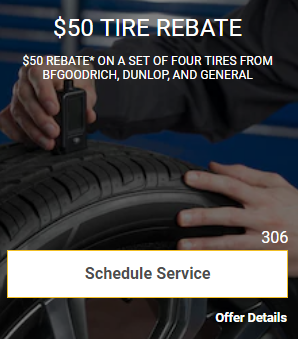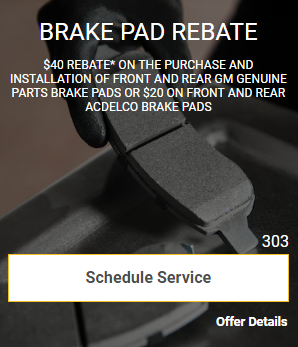 CHEVROLET SERVICE FAQS
1. What is the Unique Service that is Offered by Certified Chevrolet Repair Techs?
Chevy has taken the proper steps to provide factory borne training for each of its certified technicians. Regardless of the repair or replacement, Chevy technicians are certified and guaranteed to provide you and your vehicle the highest level of customized care. Chevyy technicians have access to leading technology provided from the GM factories to diagnose and repair your Chevy vehicle.
2. What is the Recommended Service Schedule for my Chevy Vehicle?
There is a recommended schedule of repair and maintenance inspection for every 5,000 miles, but a yearly or bi-yearly inspection can really make a huge difference in the functionality of your Chevy vehicle. If you want additional info to determine the right service schedule for a Chevy vehicle then it is best to consult with the owner's manual.
3. Is there Complimentary Service Options at Certified Chevy Repair Shops?
GM has an overarching service plan that only offers complimentary service for the first visit with a new vehicle.
4. What are the Included Service Options that Are Available in Chevy Repair Centers?
Certified Chevy repair centers are trained to oversee any necessary repair or replacement your vehicle needs. The certified technicians also are able to offer a variety of routine maintenance check-ups and necessary fixes following the recommended routine maintenance guide.
5. What is the point of contact to get servicing for my Chevy Vehicle?
First, you will need to located the nearest Chevrolet dealer to your location. Then place a call to their service center line to schedule an inspection or repair. Many service centers also take walk-ins, but there may be a short wait. If you are in need of immediate repair, the Chevy technicians will work to provide a quick, yet detailed repair or replacement for you.
6. What Repairs Should Be conducted at a dealer?
If your car was purchased directly from a dealership, it is best to continue a relationship of repair and replacement to ensure your Jeep is properly taken care of. The technicians that are working in the dealership are trained by the factory and are covered under warranty.
7. What is the duration of the Offered Chevy Roadside Assist Plan?
Chevy offers road side assistance for vehicles with a purchase date in the last five years. Any of these vehicles are eligible for the detailed and safe Chevy roadside service options.
8. What is offered in the Complimentary Chevy Routine Maintenance Visits?
To get you on track of taking good care of your new Chevy vehicle, Chevy has begun to offer complimentary service for two visits for vehicles purchased within two years or 24,000 miles, whichever comes first. This covers all essential mileage check-ups and necessary replacements and changes.
ZIP CODES - NEAR PALATKA
32114

32117

32128

32136

32174

32176

32202

32210

32211

32218

32220

32254

32277

32204

32219

32129

32124

32208

32137

32226

32118

32207

32206

32216

32119
CITIES NEAR PALATKA
Daytona Beach
Flagler Beach
Ormond Beach
Jacksonville
Port Orange
Palm Coast
St. Agustine
CHEVROLET MAINTENANCE SCHEDULE
ADDITIONAL VEHICLE MAINTENANCE SCHEDULE: 15,000 MILES OR 18 MONTHS
-Brake pads, rotors, drums & linings
-Drive shaft boots
-Exhaust system
-Front suspension ball joints
● Rotate tires

ADDITIONAL VEHICLE MAINTENANCE SCHEDULE: 20,000 MILES OR 24 MONTHS
● Inspect the following:
-Brake lines & cables
-Drive shaft boots
-Exhaust system
-Front suspension ball joints

ADDITIONAL VEHICLE MAINTENANCE SCHEDULE: 25,000 MILES OR 30 MONTHS
● Rotate tires
-Axle & suspension parts
-Drive shaft boots
-Propeller shaft (check your manual to determine for 4WD/AWD/RWD models)
-Front suspension ball joints

PRIMARY OIL CHANGE SCHEDULE: EVERY 5,000 MILES OR 6 MONTHS
- Parts concerning the Axle & suspension
- All Brake pads, rotors, drums & linings (essential wheel parts)
- Exhaust system
- Front suspension ball joints
● Exchange engine oil and install new oil filter

SECONDARY VEHICLE MAINTENANCE SCHEDULE: 10,000 MILES OR 12 MONTHS
-All Brake pads, rotors, drums & linings
-CVT fluid
-Differential oil levels and quality
-Drive shaft boots
● Inspect the following:

CHEVROLET OWNERS MANUAL
REVIEWS
From our Palatka Service Customers
Stephanie Denson 
I had the best car buying experience with Matt! He displayed genuine care about our needs in a car and helped ensure that everything was perfect before and after we made our purchase! The purchase went very smoothly without any hassle and since then he has done a wonderful job at following up to make sure the car is running well and that we are happy. I would buy from Tom Gibbs and Matt again!Thank you for your review Stephanie! We are so thrilled to hear that you had a positive experience with our associate Matt. Thank you for your kind words and for your recent purchase. We appreciate your business! Tommy Gibbs Tom Gibbs Chevy 386-793-3470
Lavon Wilson 
5 stars are not adequate to properly rate Tom Gibbs Chevrolet. It is more like a 10 star dealership. They are honest and do what they promise. No games or run around but rather fair and honest dealings. They treat you like a valued customer …Thank you for your review Lavon! Your loyalty to the dealership over all these years means a tremendous amount to us. Thank you again for the two recent purchases!
Gail L Morgan 
From the sales dept to the service dept, all the employees were super nice and really bent over backwards to help us. This is the first dealership that I really enjoyed going to, and definitely will go back.Thank you for your review Gail! We appreciate your business both on the sales and service side of the dealership. I hope you enjoy the new Chevy purchased through Keith Ray! Tommy Gibbs Tom Gibbs Chevy 386-793-3470
Laurence Brenner 
I recently bought my second Volt from them. Devon is a great salesman and Natasha is also phenomenal. Tommy gave us a great deal, and we will always come back to this dealership. Extremely friendly and kind. Thanks to you all.Thank you so much for the positive review Mr. and Mrs. Brenner! Your loyalty to the dealership means a lot to us and we're glad that we were able to find the right car at the right value point for you! Get many enjoyable miles out of the new Volt! Tommy Gibbs Tom Gibbs Chevy 386-793-3470
andrew cox 
Wonderful buying experience. Came from out of state and the salesman, Nelson, had paperwork drawn up and ready to go! If you stop by, I absolutely recommend Mr. Nelson Hall!!!!!Thank you for your positive review Andrew! We do our best to make the buying experience as quick and convenient as possible. It's awesome to hear that Nelson Hall made the process easy. Hope you enjoy the new truck! Tommy Gibbs Tom Gibbs Chevy 386-793-3470
ABOUT TOM GIBBS CHEVROLET - SERVICE DEPARTMENT
We believe that the relationship that we have with our customers should continue long after they buy their car, truck or SUV. Regular maintenance will help correct minor problems that can affect your car's performance. It will also tune up your vehicle. We will customize the maintenance plan based on the recommendations that are given by the manufacturer. Furthermore, we will not only maintain your vehicle, but will help you keep it looking great. Visit our Service Center in Palm Coast to get your car serviced.
TOM GIBBS CHEVROLET - SERVICE HOURS
Monday07:30 - 17:30
Tuesday07:30 - 17:30
Wednesday07:30 - 17:30
Thursday07:30 - 17:30
Friday07:30 - 17:30
Saturday08:00 - 16:00
SundayClosed
Chevrolet Service in Daytona-beach
 | 
Chevrolet Service in Flagler-beach
 | 
Chevrolet Service in Jacksonville
 | 
Chevrolet Service in Ormond-beach
 | 
Chevrolet Service in Palatka
 | 
Chevrolet Service in Palm-coast
 | 
Chevrolet Service in St-agustine